Inaugural In-Person Ceremony in NYC's Chinatown This Year For 3rd Annual Golden Crane Podcast Awards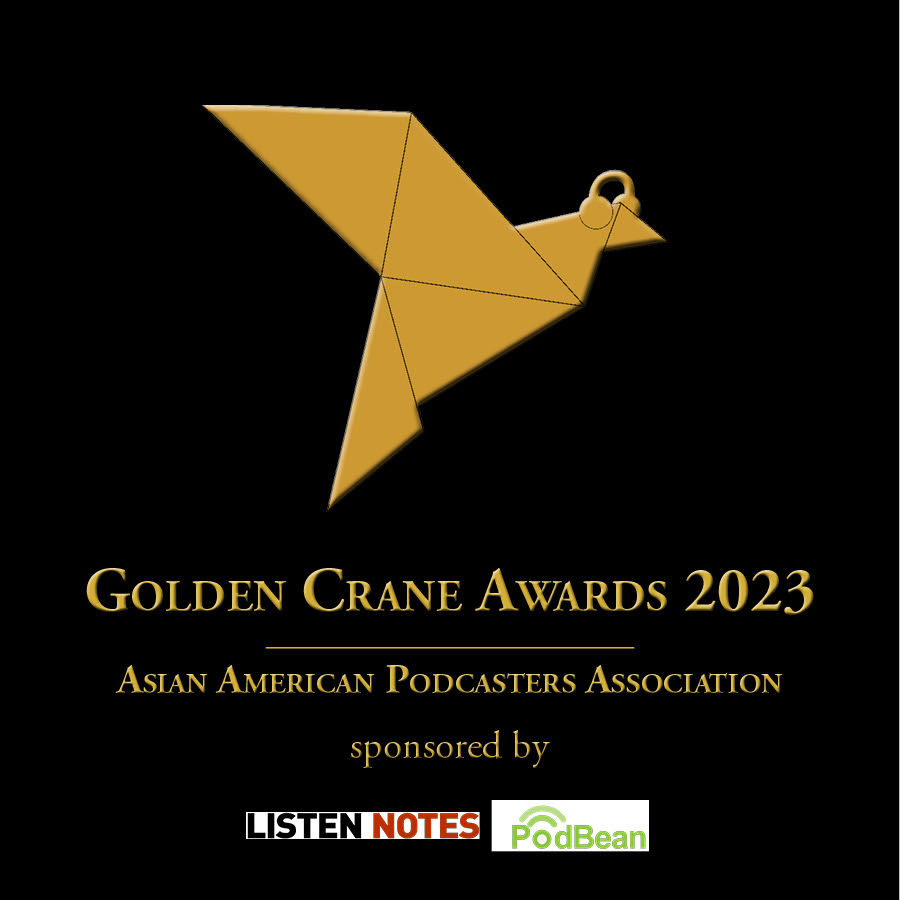 (NEW YORK) – This year's Golden Crane Podcast Awards will mark its inaugural in-person awards ceremony and dinner, officials said.

Podcasts can be submitted for nomination until August 10th (11:59 p.m. PST), and this year's awards program will be presented live in NYC's Chinatown and livestreamed, said co-founder Andy Wang.

The 2023 Golden Crane Podcast Awards are sponsored by ListenNotes.com and Podbean.com.


1. What makes applying to this year's Golden Crane Awards so special?

What makes this year's GOLDEN CRANES so special is that it's the first time we can do it in person as an awards dinner and ceremony.

The other thing is that the winners MUST be present to win (best in person, but if they attend virtually, that counts). Seriously. No-shows will miss out if they happen to win.
2. Why is it important to spread the word about the Golden Crane Awards?

It's important to spread the word about the GOLDEN CRANES to continue to showcase and highlight the work of AAPI creators, hosts, producers, editors, creatives in the podcasting landscape.
3. What are you most looking forward to at this year's Golden Crane Awards live event?

At this year's GOLDEN CRANES, I'm most looking forward to connecting with folks in person at the awards dinner and ceremony—and the dim sum! It's not to be missed!
PER THE PRESS RELEASE:

We are incredibly excited to bring the GOLDEN CRANES to New York City's Chinatown, a place steeped in history and rich in Asian American heritage," Wang said. "This year's event promises to be our most memorable and impactful yet, as we gather together to recognize the diverse voices that make up our thriving podcasting community. And, the dim sum is not to be missed!"

This year's Golden Crane Awards honor excellence in various categories, including: Arts + Crafts / Creativity; Asian Culture: Stories and Experiences; Best Show Produced for Kids; Bingeworthy; Business/Finance; Drama/Fiction; Entertainment/TV/Film; Entrepreneur/Solopreneur; History; LGBTQ+; News; Parenting; Science; Sound Design + Production; Student Show (ages 8 to 17); Unique + Fun; and Wellness/Self-Improvement. Podcasters from across the globe are invited to submit their shows for consideration by an esteemed panel of judges, composed of industry professionals, acclaimed podcast hosts, and prominent figures in the Asian American community.

"Asian American podcasters have made tremendous strides in recent years, capturing hearts and minds with their unique perspectives and compelling narratives," said Jay WuJun Yow, producer of The James Altucher Show and Golden Crane Awards judge. "This event allows us to shine a spotlight on these exceptional talents and the groundbreaking work they are producing."

"We are still the only awards show which acknowledges podcasters who are of student age," co-founder Lee Uehara mentioned. "Podcasting is one of the few content creation vehicles with no age limit, and we're always glad to encourage our younger colleagues."

Winners of the Golden Cranes will be announced in a black-tie, dinner ceremony on August 30th at 7:30 p.m. Winners MUST be present to win (in person or virtually). Students: $15 with proof of matriculation; AAP members, $40; non-members: $65. Joining AAP is free, for now. The Asian American Podcasters Association is a non-profit organization.

For more info, submissions, and tickets:
via web at http://www.aapodcasters.org
via e-mail at info@aapodcasters.org
via phone at (212) 655-9840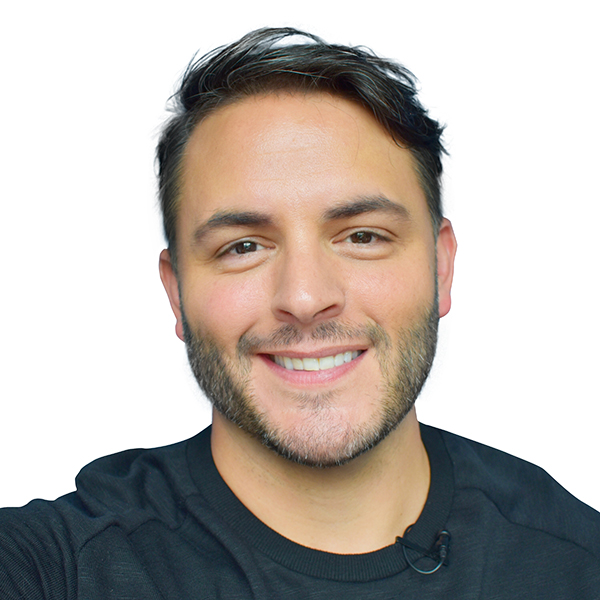 Vinnie Potestivo is an Emmy Award-winning media brand advisor, personal brand strategist, and content coach. He is a well-trusted connector who creates, develops, produces, distributes, amplifies, and helps to monetize some of the most talked-about brands in modern pop culture. 
As host of I Have A Podcast, his goal is to inspire your creative potential.