My name is Courtney, and I am one half of A Nefarious Nightmare podcast. We cover true crime cases focusing mainly on lesser known crimes and crimes against those deemed extra vulnerable. We are working to create more diversity in this space because people fail to talk about it. I have a sense of empathy because I myself have been in situations where I was victimized. I was actually part of a cult for about four years, I've dated (and fortunately cut off all contact with) someone that stalked and harassed me, only to find out when I finally cut contact that he murdered his mother, and without really wanting to go deep into it, I've experienced sexual assault. (All of these things happened at different times in my life).
I really want to make it to where the survivors and victims are heard because more often than not, emphasis is placed majorly on the offender or perpetrator while the victims are left feeling forgotten or unheard. We aim to give their voice BACK, because their lives and livelihoods were stolen from them so we should not steal their voices. We really want to make an impact in the true crime space because we have a lot to say and people have a lot to learn. We find the subject of narcissism particularly fascinating, and we especially focus on crimes against children or women with a goal to focus more on our lgbtq friends and POC. We do not condone sensationalism, but do tell compelling stories talking about the cases in a factual and first hand manner. I have worked for a law firm that focused on keeping sex offenders and pedophiles out of child serving organizations and even after my separation from that place of employment, I continue to advocate heavily on the behalf of victims and survivors of SA, incest, abuse, etc.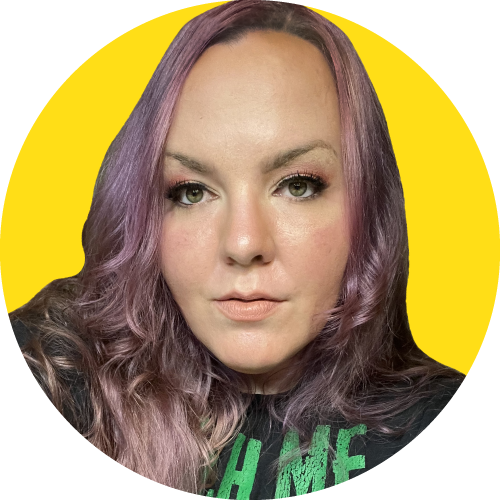 Share an experience that has shaped who you are today.
As I mentioned earlier, I worked at MinistrySafe/Abuse Prevention Systems, at the law firm of Love and Norris. Even today I strongly respect what Gregory Love and Kimberlee Norris do for the community and have learned so much about identifying potential threats through their extensive trainings. I strongly recommend that EVERY child serving organization connect with MinistrySafe and Abuse Prevention Systems because truth be told, background checks simply aren't enough. As far as my personal experience, I'm not completely comfortable talking at length about it but just know, I have been there and I absolutely want to be one of those that helps end the unfortunate reality that sex offenders, pedophiles, sexual assailants etc are often overlooked and given a slap on the wrist while other types of offenders do way more time for lesser crimes.
Tell us about your podcast audience.
Our podcast audience knows our heart, they know we are genuine and unpretentious, and that I personally am very blunt (while my heart is in the right place). They love that we keep the focus on the victim and won't shy from our opinion on an offender - and can still stay with facts. They also love that we have a separate palate cleanser podcast to help "clean up" your psyche after a particularly heavy episode. And our listeners love that we will connect with them whenever possible.
What makes your podcast unique?
We are a true crime podcast that wants to give the platform to the victims families or survivors whenever possible. We are unique in the sense that we are both parents who are willing to tackle the heavier subject matter for the sole reason of awareness and education. The subject of narcissism and other similar personality disorders are a particularly interesting element because we have seen that there are definite links between that and the offender or assailant in most (if not all) cases. To explain about the bee - we did an 8 part series called "Minding The Beehive" that discusses a serial sexual assailant at length. We wanted to recognize the victims highlighted in that series and pay homage to them, and decided that all victims and survivors are bees - like bees, they are resilient, strong, and necessary for life, but also vulnerable, so we must all protect the bees. We changed our sign off to "bee vigilant, for when you mess with the bees, you get the hive" - bees are a movement and a way to remember victims and survivors.