Financial Freedom for Physicians with Dr. Christopher H. Loo, MD-PhD
by Christopher H. Loo, MD-PhD
Physicians are incredible human beings but when it comes to their financial future, the path can seem somewhat obscure. There is a vast number of podcasts created specifically for physicians on the topic of finances. This podcast, however, is a little bit different. Come on this journey with me where I support you and our colleagues as we fight and advocate for financial literacy at all levels of training. Want to start your own financial literacy journey? If yes, find me at https://www.drchrisloomdphd.com/book-online to connect for one-on-one coaching, resources, and a ton more.
#538 – Unlocking Business Freedom with Robert Poole: Transitioning from Operator to Owner (Total Business Results)
Description: Join us in this enlightening episode as we sit down with Robert Poole, the co-founder of Total Business Results, who brings to the table a wealth of experience in aiding entrepreneurs transition from being operators to owners of their businesses. A West Point graduate and former Army officer, Robert delves into his journey, shedding light on the stark reality that hit him when his business partner passed away in 2017 – the difference between being merely an operator versus an owner who enjoys the freedom and value entrepreneurship initially promised. Through his narrative, Robert illustrates the pivotal four areas every entrepreneur needs to focus on to morph their ventures into self-sustaining, saleable assets.
In our conversation, we dive into the nuances that differentiate an operator from an owner, the signs that signify where you stand, and the steps to navigate the transition. Robert also shares insights on how businesses, regardless of their size or the presence of business partners, can be structured for sale, and why having good systems isn't the sole solution to the operator/owner dilemma. Moreover, he touches on his extensive background in B2B phone sales and cold calling, offering nuggets of wisdom on executing them effectively.
Follow us as we explore the essence of transitioning from being tied down by your business to celebrating the liberty and growth an owner status ushers in. This episode is a treasure trove of knowledge for entrepreneurs yearning for a blueprint to transform their business into a thriving, independent entity. So, are you an operator or an owner? Tune in to find out and learn the ropes on transcending to the latter, with Robert Poole guiding the way!
Episode Highlights:
Robert's eye-opening experience in 2017 and how it propelled him towards helping other entrepreneurs.
Key focus areas to prepare your business for a seamless operation and potential sale.
The essence of transitioning from an operator to an owner and how to initiate this shift.
Unpacking the benefits and prerequisites of turning your venture into a saleable asset.
Real-world advice on mastering B2B phone sales and cold calling from a seasoned pro.
To connect with Robert Poole, visit his website: ⁠https://www.totalbusinessresults.com/⁠
Disclaimer: Not advice. Educational purposes only. Not an endorsement for or against. Results not vetted. Views of the guests do not represent those of the host or show. Do your due diligence.
Click here to join PodMatch (the "AirBNB" of Podcasting): https://www.joinpodmatch.com/drchrisloomdphd
We couldn't do it without the support of our listeners. To help support the show:
CashApp- https://cash.app/$drchrisloomdphd
Venmo- https://account.venmo.com/u/Chris-Loo-4
Buy Me a Coffee- https://www.buymeacoffee.com/chrisJx
Thank you to our sponsor, CityVest: https://bit.ly/37AOgkp
Click here to schedule a 1-on-1 private coaching call: https://www.drchrisloomdphd.com/book-online
Click here to purchase my books on Amazon: https://amzn.to/2PaQn4p
Follow our YouTube channel: https://www.youtube.com/chL1357
Follow us on Twitter: https://www.twitter.com/drchrisloomdphd
Follow us on Instagram: https://www.instagram.com/thereal_drchrisloo
Follow us on TikTok: https://www.tiktok.com/@drchrisloomddphd
Follow the podcast on Spotify: https://podcasters.spotify.com/pod/show/christopher-loo
Thank you to our advertisers on Spotify.
Financial Freedom for Physicians, Copyright 2023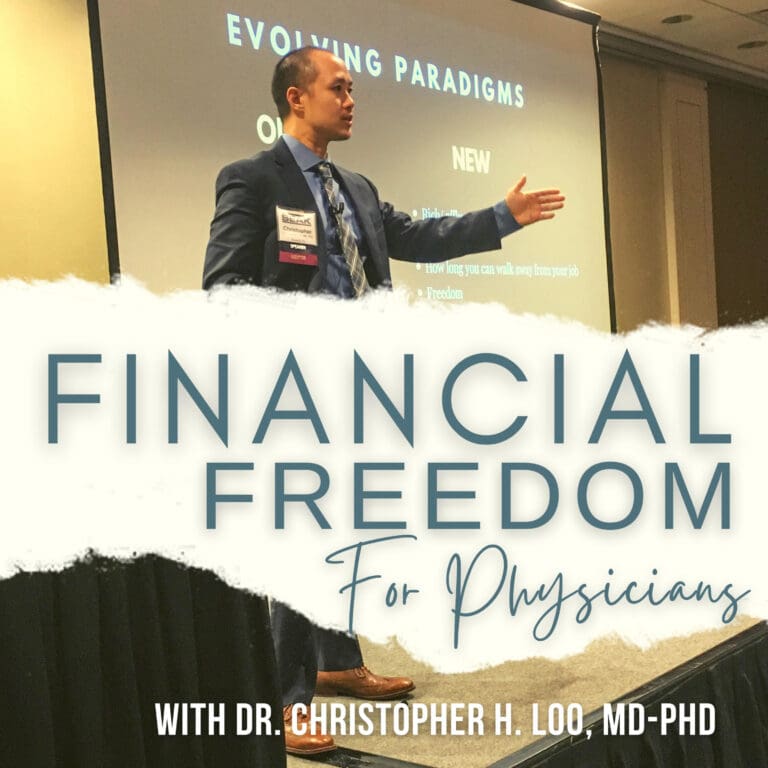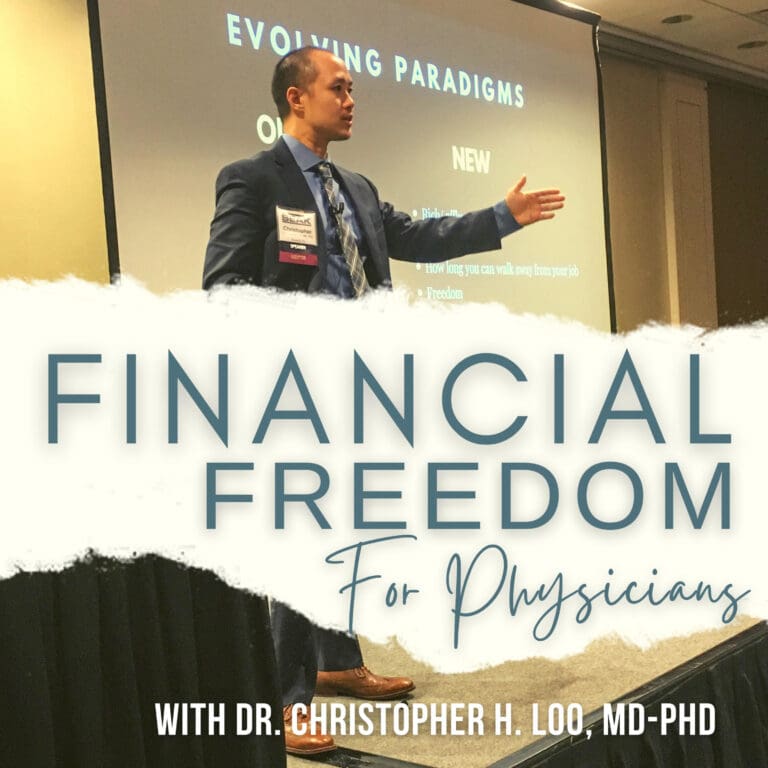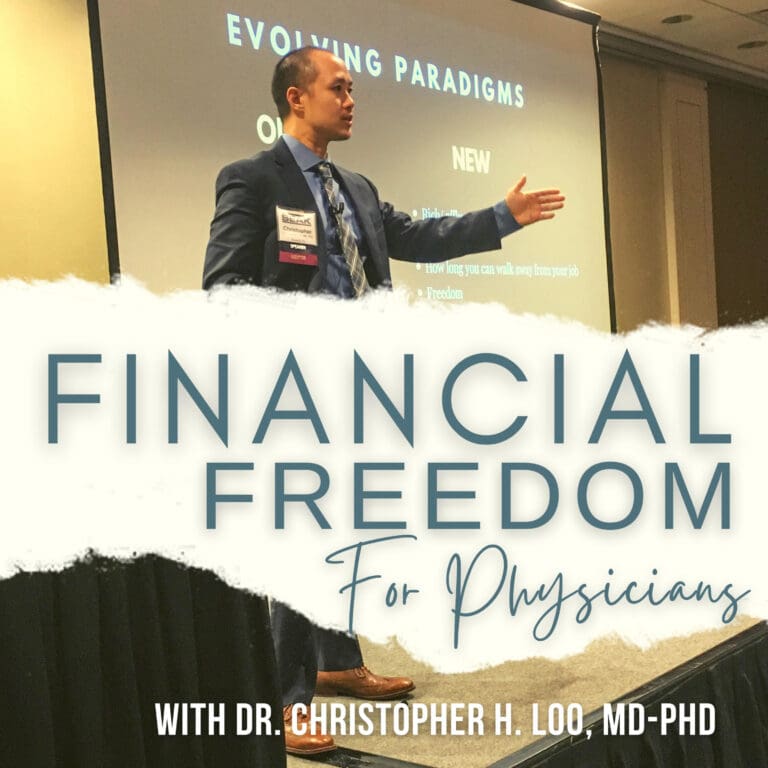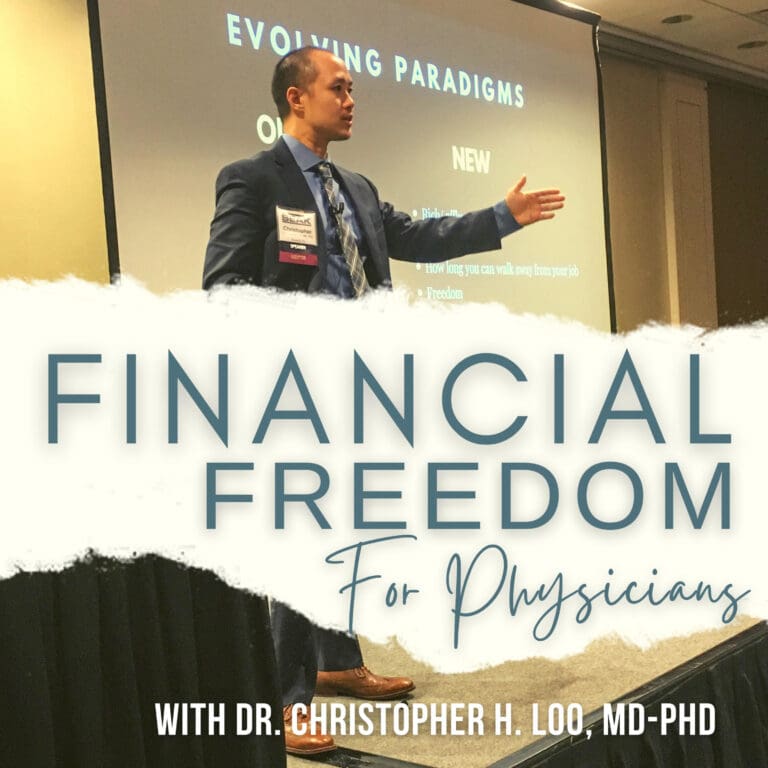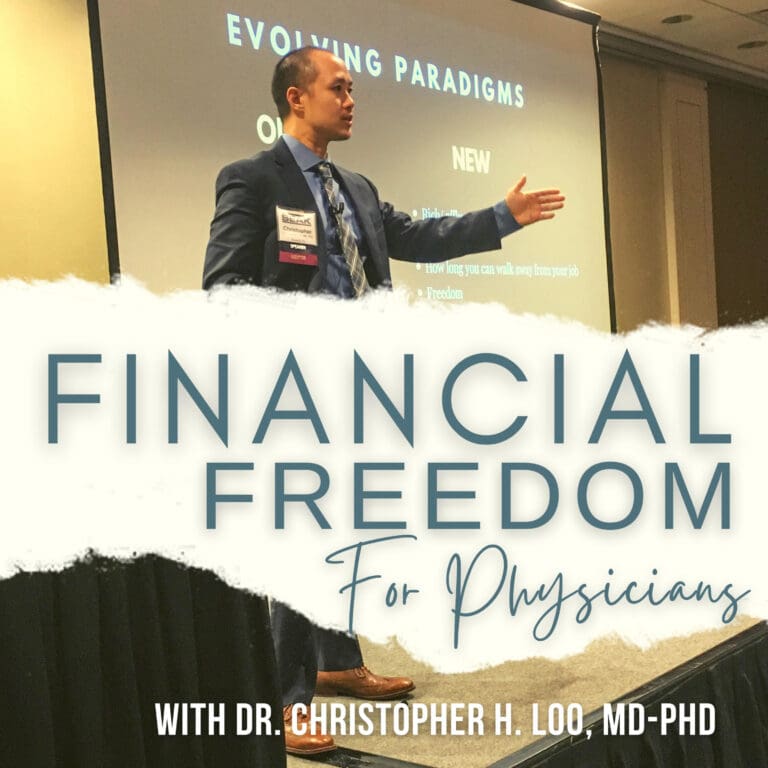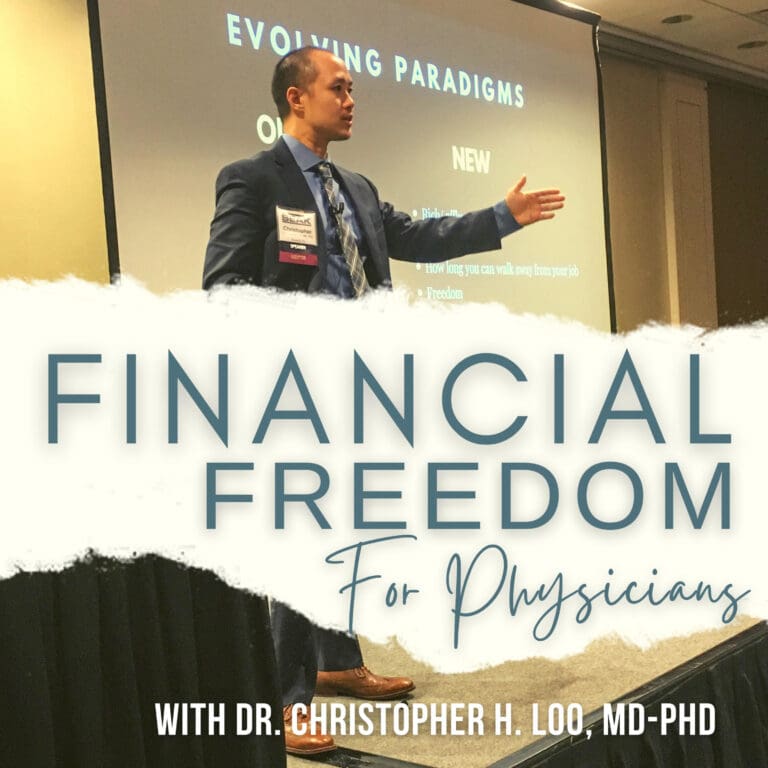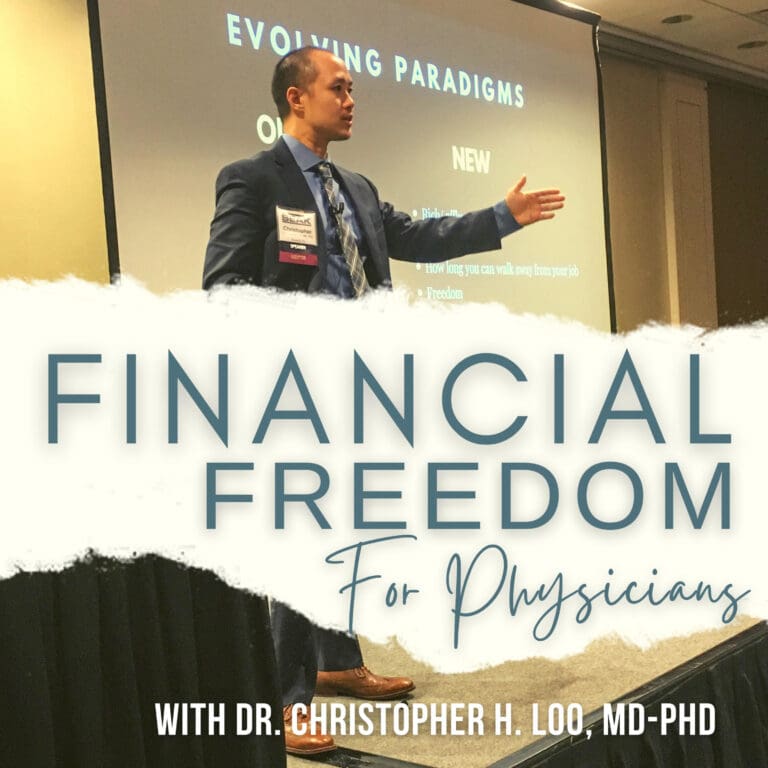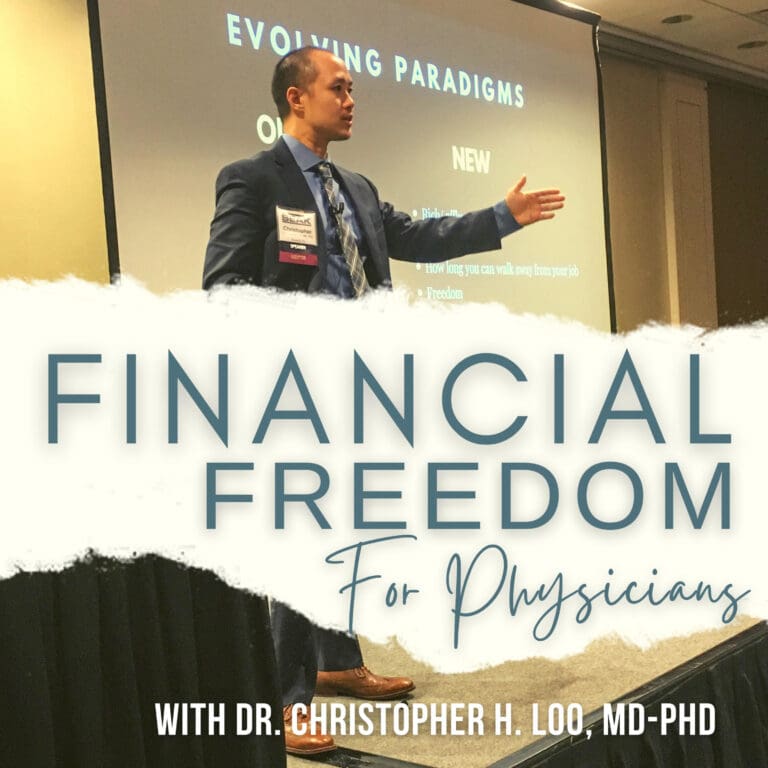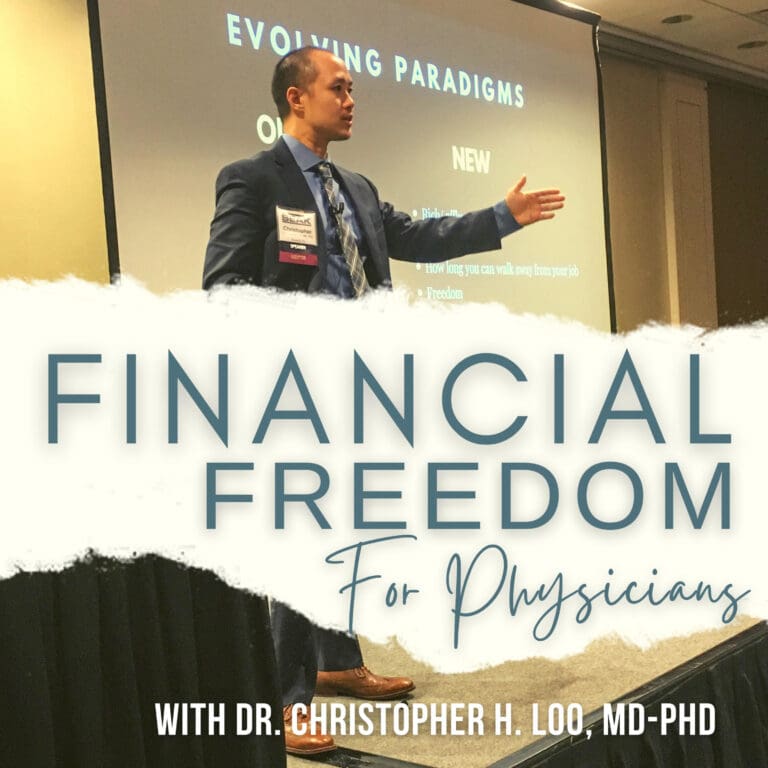 Search Results placeholder