with Petar Dzakovic & Luka Vucic
I am Peter. Student of Economics. Former Basketball Player. Geek. Amatuer, but awarded, filmmaker. Wristwatch Enthusiast. Aspiring to be a writer. A proud Montenegrin and oh, a Podcaster, and few more things. I try to share my knowledge and more importantly gather some new.
Many people ask me why podcasting, it's the easiest question I can get - because I love to talk. Second easiest question: What is your niche? Well, the World is my niche, I never settle for good enough. And why we choose leisure category? Because we couldn't choose what to talk about comics and movies or philosophy or sports, that's because people are not experts in nature tehy are pretty much general, they love various themes, that's why Imagine Dragons for example make so much different genres. And I try to always keep it GENUINE. UNCENSORED. AND UNSCRIPTED.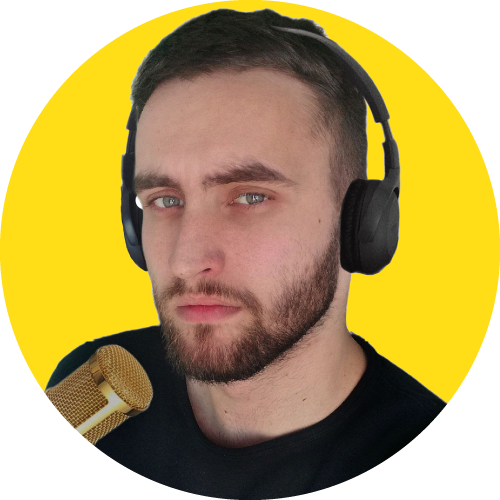 Share an experience that has shaped who you are today.
"And who has the better story, than Bran The Broken?" xD… Well since I was a little boy I always tried to create something, I did art, I tried to invent new moves on pitch, I created random bullshit that I considered to be the most advanced techonologil advanced men are yet to see, heck I even tried to make a bee my pet… but somewhere down the road that boy went silent, I was still curious but in some different way.

How I went on my journey to try new thing and do my best, well, my father was famous volleyball player, and everyone recgonized me trough him, oh he is his son, oh is he father, until I couldn't stand it anymore, I knew I can do so much, I was the best student in my generation, I was basketball prodigy, and nobody would recognize my own achievements, and I made my mind that day, I'll become the best product of my town, I'll find my way into the history books, one way or another (not by starting WW3 ofc) I'll become bigger than my father, I will be known by my own name, and guess what, I and Luka are the best podcasters in Montenegro.
Tell us about your podcast audience.
They are unique because they stay true to themselves, they love this combination of objective facts and personal opinions, they are actually using their brain, not just zoning out and zoning in. What keeps them coming back, because they never know what we can talk about next week, they don't know who may be the guest next week, oh and there isn't evan a single ad.
What makes your podcast unique?
It is unique because there is something for everybody, for geeks, for professors, for housewifes, both intelectuals and kids. And we are really proud about our motto: GENUINE. UNCENSORED. UNSCRIPTED. we have no holds barred, we stand by our opinions, and we are not afraid to admit when we are wrong. We discuss sports (mostylin our bonus segment "OVERTIME") we talk about politics, pop culture, science, for example this week we had Jacob "Stitch" Duran, boxing legend, as a guest and in a couple of weeks Lawrence Krauss, world-renowned cosmologist, famous for his works on dark matter is coming, yeah that's how colorful we can be.
VHS cassettes, old music, western movies or even dead countries can send people of all kinds on trip down the memory lane evoking nostalgia in its purest form. In this episode we discussed what is nostalgia really, were things always better sometimes in the past and how simple things make the mind remember entire stories. Unscriptify Podcast is back in full swing, enjoy!
Search Results placeholder