One day I saw a product and thought I could "do better." I did, and with the help of a great friend, Bezi Bra Discs were born. After all -- women want to be heard without distraction. Not only did I launch my product, I discovered that I love business, I love entrepreneurship and I love networking. I have learned to live outside my comfort zone. Travel and networking have given me an opportunity to meet some amazing people. But, I was taught not to ask too many questions. Then, one day, I was introduced to the world of podcasting.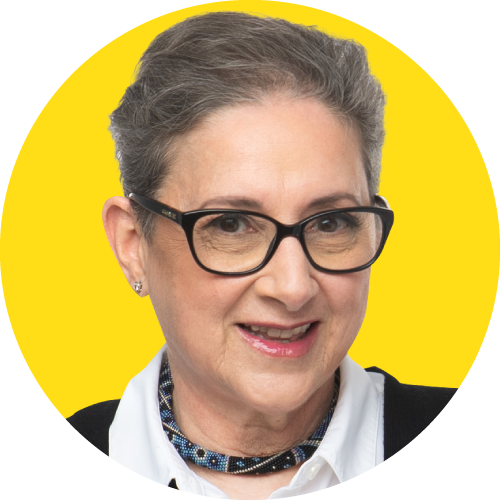 Share an experience that has shaped who you are today.
As I mentioned, I manufacture Bezi Bra Discs and sell them to stores. In exploring the possibility of expanding into retail sales, a coach suggested that I get out there in social media. When I met Kamie Lehmann, I was interested in possibly being a guest on other people's podcasts.... She casually mentioned that she was starting another session of her podcast school. I don't know what I was thinking -- I enrolled. I thought I'd learn what it was about, be a casual observer, and walk away. But noooo, she had other plans. It was like jumping off a cliff with a parachute. Wow, it's great, until you realize that you can't go back.... So there I was, launching a podcast. And then, I discovered a world in which I could invite wonderful people to an interview. I Just Wanted to Ask. So many stories, so many entrepreneurs, and so many business people. As in the famous quote -- "it's like a box of chocolates," with every interview, I get to explore what makes my guest special.
Tell us about your podcast audience.
My audience is like me at a networking event. So many interesting people and so many interesting stories. They also know that my interviews are a small window into my guests' businesses and they are invited to explore more. What makes you come back? It may just be "like a box of chocolates."
What makes your podcast unique?
In the business world, not everyone is famous or even known. Through networking, I have met some incredible people who have created and designed their own business niches. They are entrepreneurs, business people, coaches, and writers, who want to share their unique perspective. When I launched my business, there were people who thought I was a joke. I would have loved to have had an opportunity to share my story and struggles. Now with my podcast I can offer that opportunity to my guests.
Tamsen Webster – Story, Structure, Goal, and the Red Thread
Here are the things to expect in the episode:
What strategies can you use to make your ideas more compelling and irresistible?
How important is storytelling in making your ideas more engaging and memorable?
What are the key elements of a great story?
How does the red thread help to connect different elements of a story?
And much more!
About Tamsen:
Part strategist, part storyteller, and part English-to-English translator, Tamsen Webster, help experts drive action with their ideas. Tamsen honed her trademark Red Thread approach in and for major organizations like Johnson & Johnson, Harvard Medical School, and Intel, as well as with hundreds of individual founders, academics, and thought leaders.
She's a former TEDx Executive Producer and current Idea Strategist. Most recently, Tamsen was named to the Thinkers50 Radar thinkers to watch the class of 2022. She's also the author of Find Your Red Thread: Make Your Big Ideas Irresistible.
Connect with Tamsen Webster!
Website: https://tamsenwebster.com/
Facebook: https://www.facebook.com/TamsenWebster/
Instagram: https://www.instagram.com/tamsenwebster/
Twitter: https://twitter.com/tamadear
LinkedIn: https://www.linkedin.com/in/tamsenwebster/
Connect with  Anne Zuckerman!
Websites: https://justwantedtoask.com/
Bezi Woman:  https://beziwoman.com/ | https://www.beziwoman.shop/two-step-order1591558404525
Facebook: https://www.facebook.com/bezibradiscs
Instagram: https://www.instagram.com/beziwoman/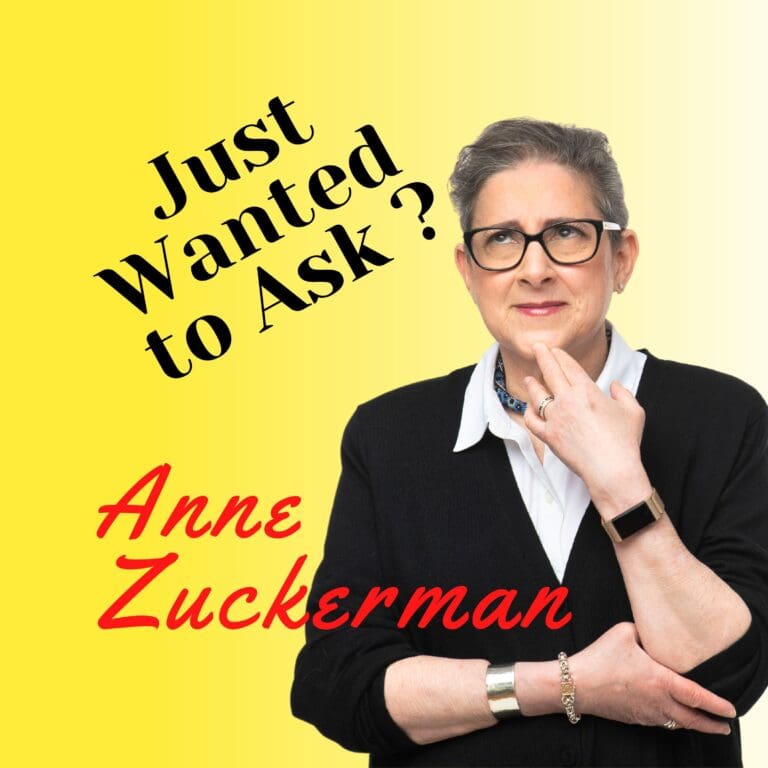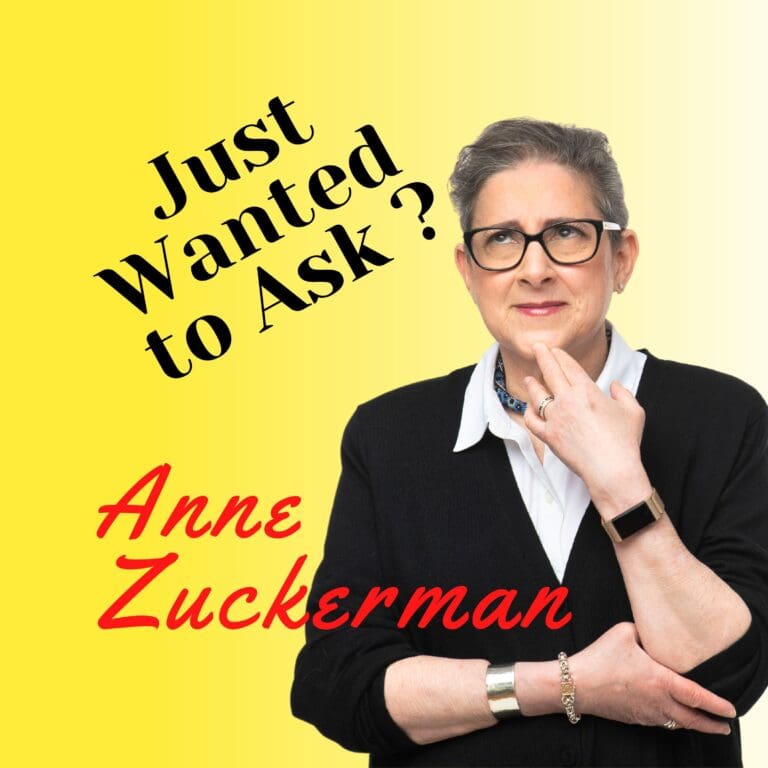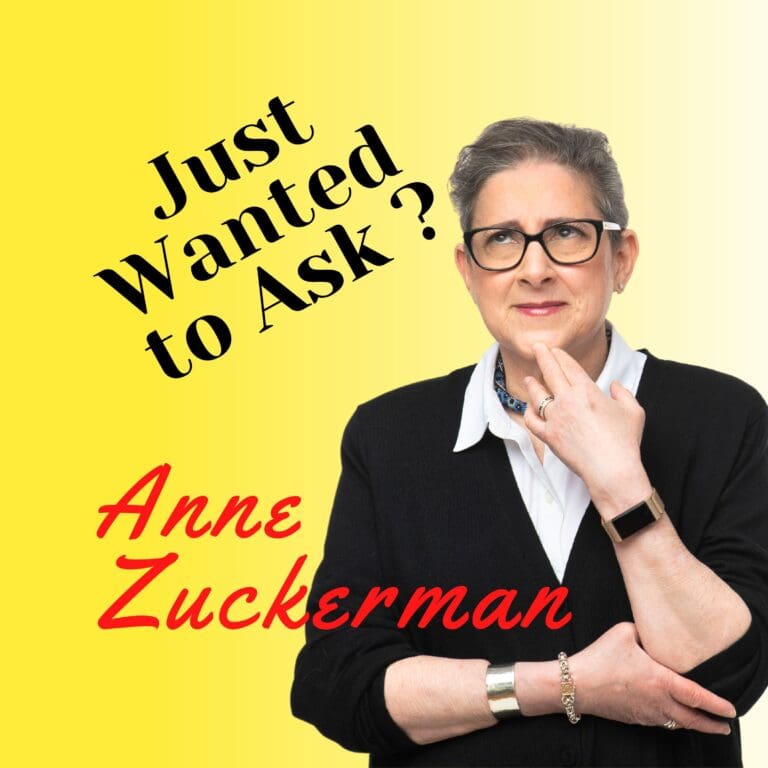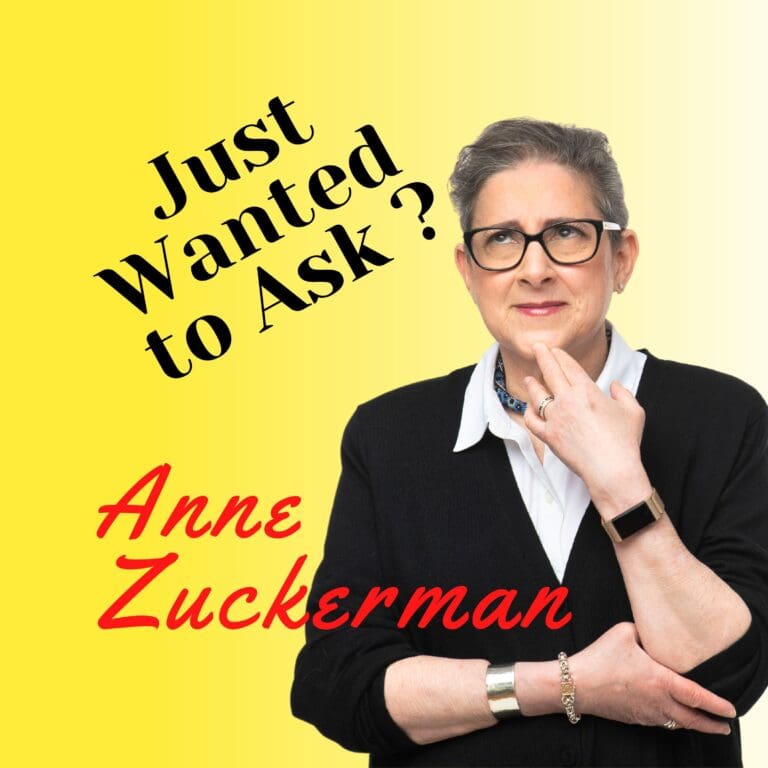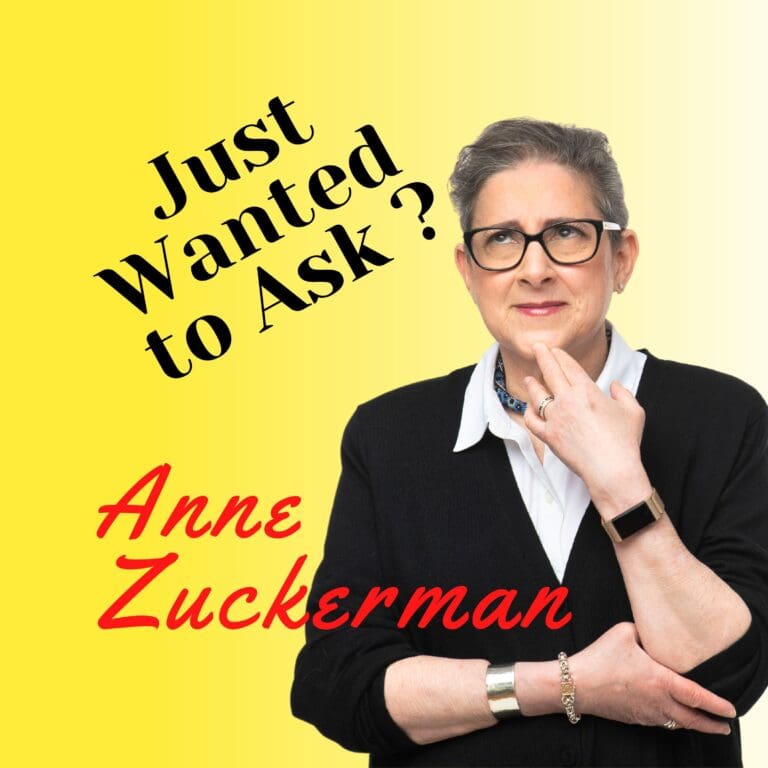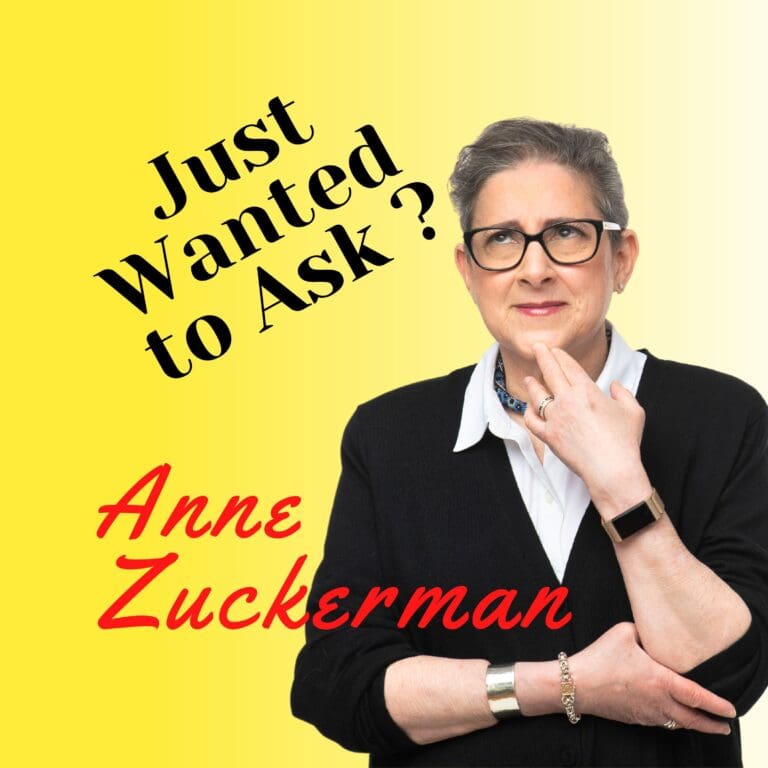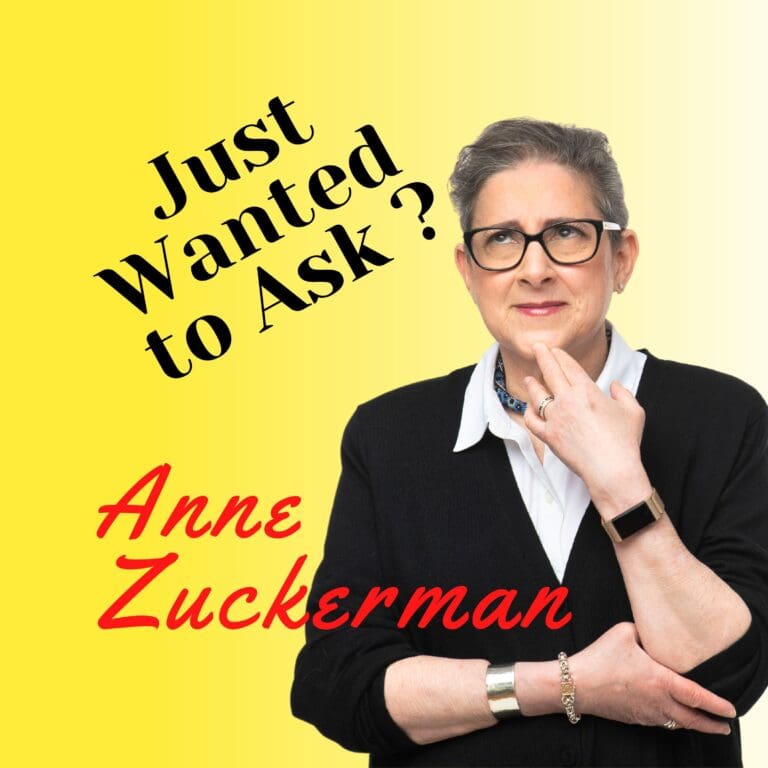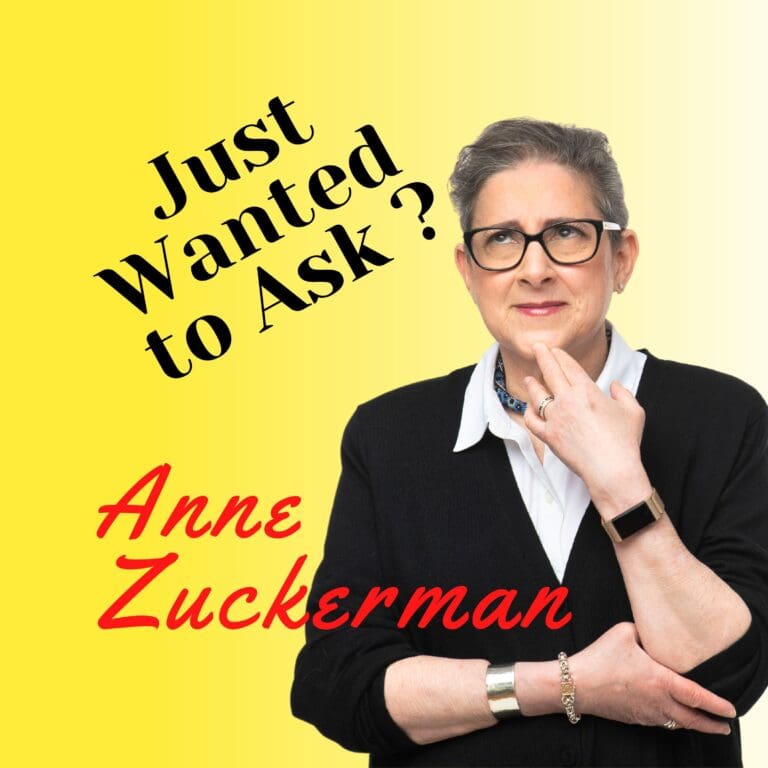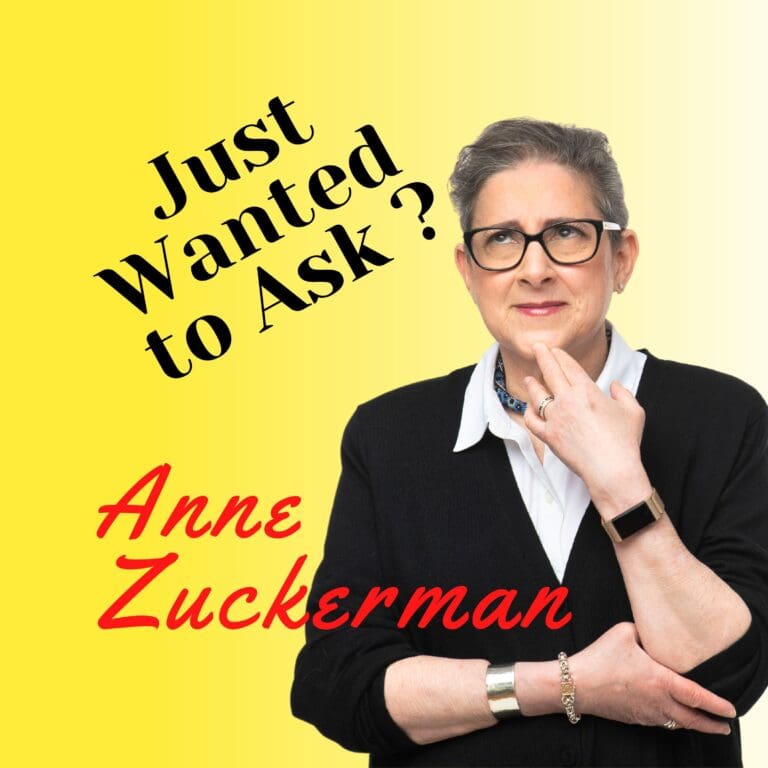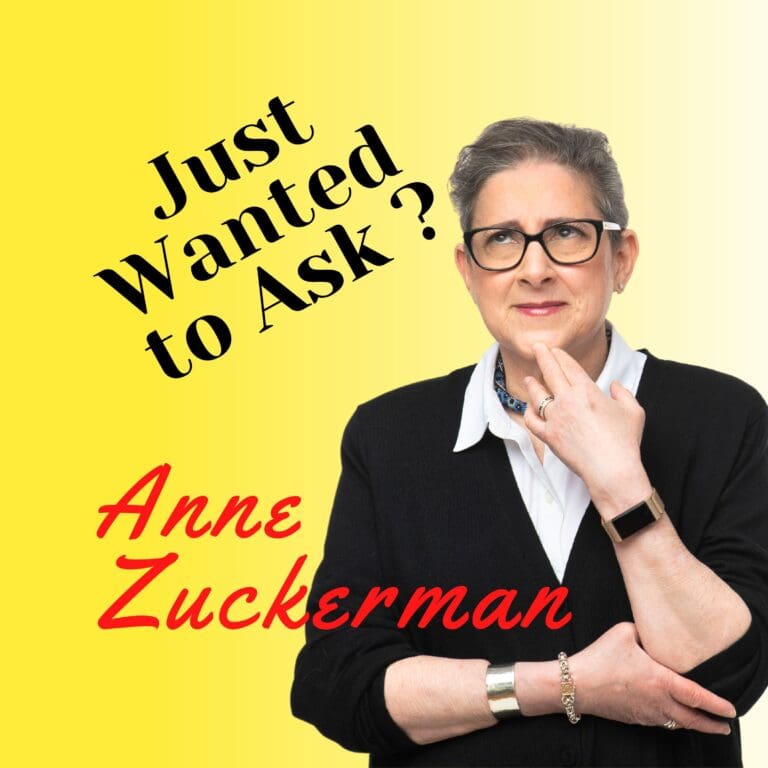 Search Results placeholder