Michael Stein was diagnosed with a "learning disability" when he was a child. He is now the founder & CEO of Abadak Inc. Michael started the company while he was broke and nearly homeless. Since then the company has made over 100 million dollars. He has been and writer, director, producer, actor, comedian, and worked with academy award winners and some of the most powerful people in the entertainment industry.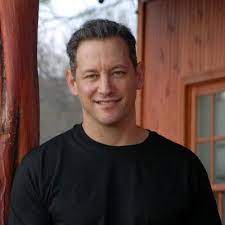 He continues to build his company Abadak which is the leading tarps supplier in the USA and has donated to over one hundred thousand tarps to the homeless. Michael is the host of the podcast Long Shot Leaders. The podcast features the stories of high achievers that have overcome high odds and reached success.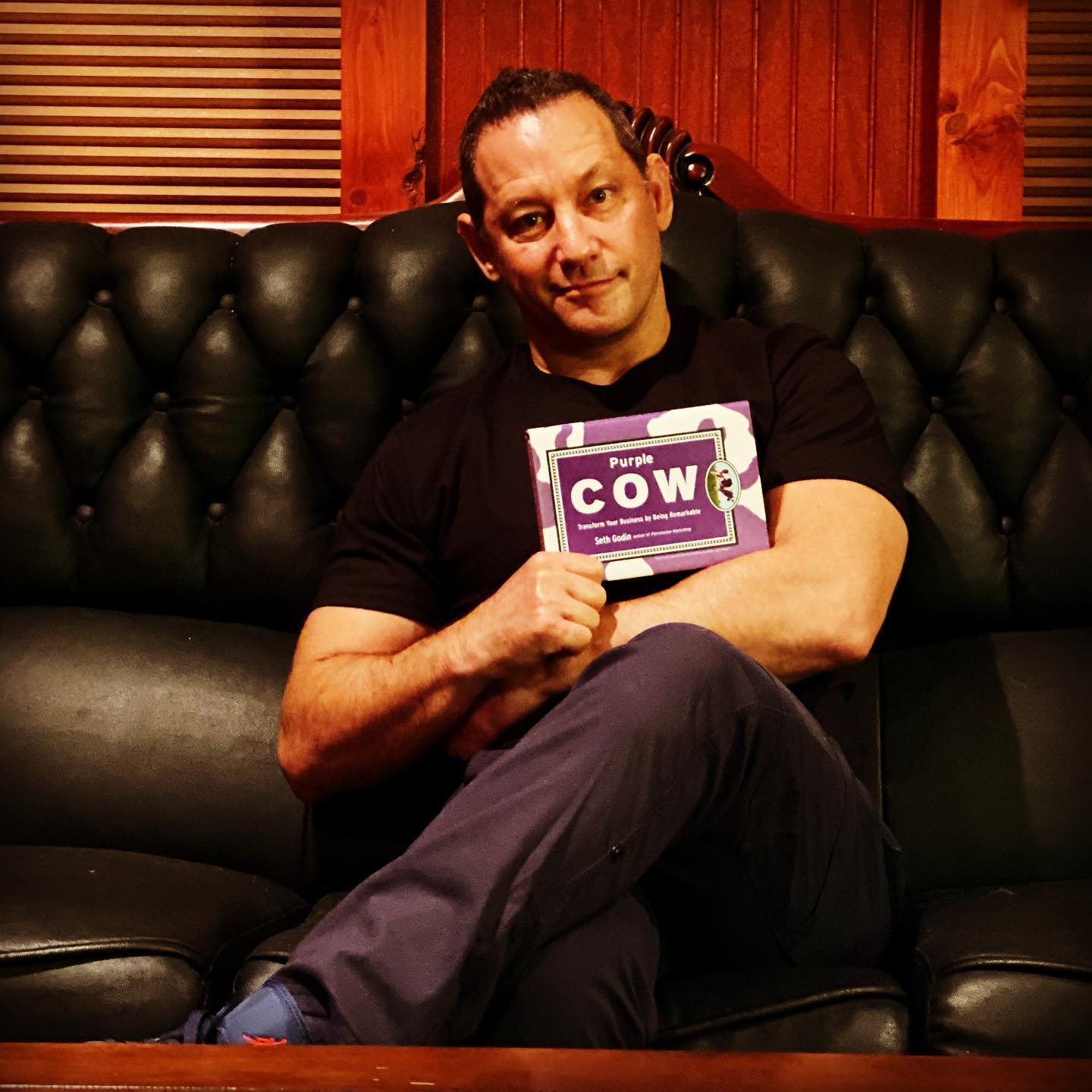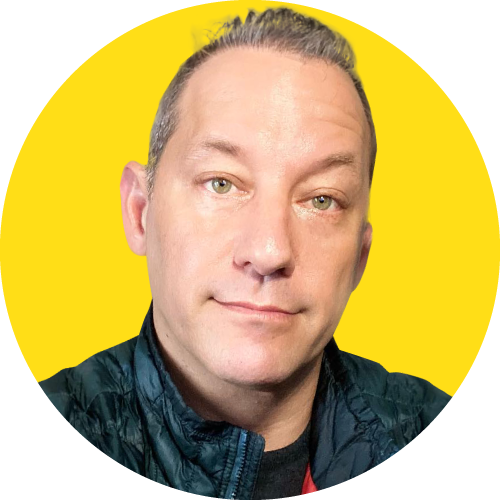 Share an experience that has shaped who you are today.
I am what you call a "long Shot". I come from a long line of "long shots". My grandmother and her family escaped the Russian concentration camps at gunpoint on her way to America.

My father was a homeless New York street kid who eventually became a millionaire, then lost everything due to a reckless lifestyle and found himself penniless and living homeless again.

I was an unplanned child, born over two months premature, with immunity issues. Growing up, I was diagnosed with a "learning disability", Dyslexia, and had a bad stutter.

I grew up in a broken home. I was weak, riddled with health challenges, frequently confused, felt out of place, socially awkward, quiet, hyper, and impulsive.

When I was a kid, people were not familiar with the terms ADD, ADHD, attention deficit hyper disorder (something I learned I had later on). I eventually overcame many of these issues and have found much success and failures along the way. Below are my milestones, obstacles, failures, pivotal points of inspiration, and successes.

At age 8, I was placed in a school at UCLA's Fernald Child Study Center for behavior disorders.

After several months, I was able to squeak by with enough progress to go back to my regular school. I was a smart kid but couldn't focus. I was terrible at sports and didn't excel at anything, really.

Age 10, Saw the movie, Rocky. Inspired by the main character who I could identify with. He thought of himself as "dumb", but he was a funny, kind-hearted guy who never had any success but would fight hard even though the odds were stacked up against him. The only difference between Rocky and me was he was strong…

So, I decided I would become strong and healthy and started exercising every day.

Age 16, became a physical fitness trainer.

Age 17, I was the founder and president of our high school's leading social club (the Centaurs)

Age 18, I was ready to take on the world! I wanted to do two things. Be an entrepreneur and actor. My high school tutor told me, "You should try to find something to do with your hands; not everyone is suited for the things they want."

The day after I graduated high school, I started my own tool company – I failed miserably and quit after two weeks. Could my high school tutor be right?

I did not have the money or interest in going to college, but I attended community college and took classes in three subjects that interested me, psychology, business, and acting.

Age 19, Started stand-up comedy, appearing at the Comedy Store, Laugh Factory, and L.A. Cabaret.

You can see some of my stand-up comedy performances here.

Age 20, I started promoting nightclubs and became known as the leading nightclub promoter of the "young Hollywood scene" with my club called "Off The Wall."

Age 21, I got my first acting role when my friend Paul Thomas Anderson cast me to play the lead role of Dirk Diggler in the original short film "The Dirk Diggler Story" that later became the feature film "Boogie Nights" which I Appear in as well.

You can see Michael's film credits here.

Age 22, I organized and produced arguably the largest promotional movie event ever for the 1989 movie "Batman," working closely with Guber Peters Productions, Warner Bros., and Rob Friedman.

Age 23, Became heavily involved in personal growth, NLP, psychology, and the study of human nature.

Produced and directed a documentary on the Los Angeles nightclub scene titled "The Scene".

You can see the documentary "The Scene" here.

Age 24, Produced a Rave Concert Tour around the United States while producing and directing a documentary on the creators of House Music and the Rave Scene across the U.S. titled "Generation of Sound."

You can see the documentary "Generation of Sound" here.

Age 25, Left my nightclub promotion business to follow my passion, acting/filmmaking, and started working as a production assistant on feature films, commercials, and music videos.

Age 29, Wrote, direct and produce a thirty-minute dramatic short film, "Rituals and Resolutions". The film won many festival awards, including the two largest short film festivals at the time, Int. Short Film Festival Oberhausen and The Palm Springs Int. Film Fest. The film was then acquired and distributed by HBO Films.

You can see the trailer to the film "Rituals and Resolutions" here.

Due to the success of "Rituals and Resolutions," I met with scores of film companies with the interest of producing one of my screenplays. After nearly two years of funding back outs, changing film company presidents, and other types of "development hell", I decided to make a feature film on my own. The only problem I had at that point was, I was broke.

Age 33, with $13 in my bank account and $3000 in debt, I started a business selling tarps. I didn't know anything about tarps. I just wanted to sell a widget on the internet, and tarps were a product that many people used for many purposes. My company Abadak Inc. generated over half a million dollars in the first year.

Age 34, Abadak becomes a multi-million dollar a year business.

Age 35, Wrote, directed, produced, and starred in "Love Hollywood Style" starring Academy Award-winning actress Faye Dunaway, Andy Dick, Coolio, and Stephen Tobolowsky. Love Hollywood Style.

You can see the trailer to the film "Love Hollywood Style" here.

Age 36, Started "Tarp-Aid" Donating thousands of tarps for the homeless.

Since… I continue to learn and grow. Abadak Inc. has made over 100 million dollars and has donated thousands of tarps to the needy. I occasionally perform stand-up comedy, act, write, direct, and produce films and do other ventures, like doing this podcast with you fine people today.

I mention all of this because I feel like my story might give value to someone out there who may feel awkward, not capable, or feel like they don't belong.
Tell us about your podcast audience.
They are humble, want to grow and see themselves inside our guests.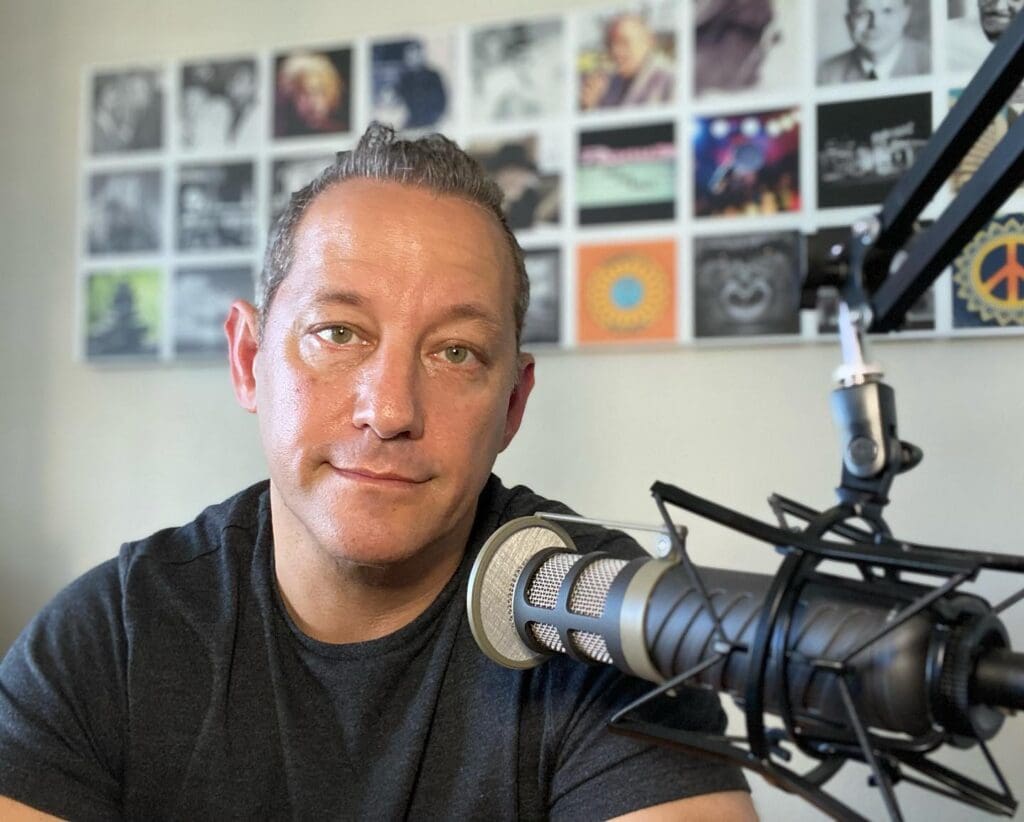 What makes your podcast unique?
Long Shot Leaders with Michael Stein" tells the stories and secrets of leaders, Innovators, entrepreneurs, and various high achievers. They explore their struggles, shortcomings, challenges, and setbacks that ultimately lead to growth and betterment. Interviewing everyone from Academy Award winners, ex cons, holocaust survivors, sports heroes, and more. Hosted by Michael Stein. Stein is an Entrepreneur, actor, filmmaker, stand-up comedian and an personal development expert. Stein forms the story of each guest like a screenplay, then applies the lessons of their story on a "How to apply" which enable better understanding and retention.
Going from a 16 year motocross career to being a stand-up comedian with Clint Esposito
Going from a 16-year motocross career to being a stand-up comedian with Clint Esposito