Content consultant for VCs + small business owners. Host of MODELS OF MASTERS. Creator of New Earth Knowledge. 40+ clients helped in personal consulting business. Latest book published is The Content Entrepreneur's Roadmap to Five-Figure Months. 2014 Butler University grad with a BA in communications. 8+ years in the SaaS space for multinational companies including Teradata, Emarsys-SAP plus local start ups. Written for Content Marketing Institute, Hyken.com, CustomerThink & more. Live in Phoenix, AZ. Creator, idea generator, investor. Connect on LinkedIn, Instagram, or email.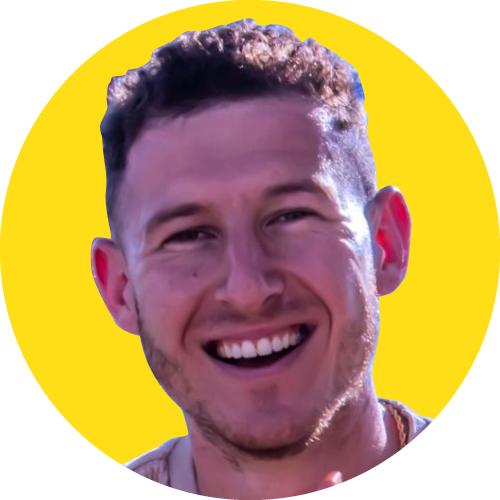 Share an experience that has shaped who you are today.
I had a powerful spiritual awakening in 2018 from which I was inspired to create my meme page @new_earth_knowledge which has grown to 60k followers. As my nest egg, that helped propel me to some recognition as a modern spiritual leader for the "New Earth" sub-niche. I soon started thinking energetically, emotionally, almost dimensionally about every aspect of life. My perception shifted from linear to liminal. I began doing life coaching off the heels of my account which led me to a renewed passion for working with people. I had what I call a secondary financial awakening a couple years later when I realized what a prison the 9-5 drag was and that I wanted to design my freedom-based lifestyle. So I ended up binging on all things financial literacy for the next year. A year ago I invested in a done-for-you Amazon store as I think the Amazon ecosystem is a more reliable economy than the regular global economy. I am also passionately pursuing multifamily real estate in addition to building my podcast to a global reach. I'm also passionate about brain optimization, human potential, travel, reading, fitness, and conscious living.
Tell us about your podcast audience.
Our listenership is mainly composed of online entrepreneurs, course creators, coaches/healers, truth seekers, human design enthusiasts, small business owners, and working professionals ALL of whom want to access their highest potential with actionable strategies.
What makes your podcast unique?
Join your host Michael Becker as he brings you the stories and strategies behind the success of the most innovative creators in the world. The show reveals insider nuances of leading entrepreneurs, artists and brands. Topics covered include culture, lifestyle, influence, impact, growth, human design, online entrepreneurship, customer experience, investing, money, and more. The show features both monologues and exclusive interviews. Connect on Instagram: @michaeljoelbecker.
Trent Stonehouse | "Once I Started Delegating, Outsourcing & Hiring Overseas, EVERYTHING Changed!" | Ep. #91
I'm joined by Trent Stonehouse, founder of VersedLook and Remote CEOs Academy.
Trent's focus is empowering entrepreneurs to leverage delegation and systems for growth. Born deaf, Trent faced significant challenges from an early age. However, he didn't let that setback define him. Instead, it fueled his determination to succeed. At the age of five, he regained my hearing, but the early years of his life had already taught him the value of resilience, grit, and perseverance. At 18, Trent began his entrepreneurial journey, carrying with him the resilience he developed in his early years. This journey culminated in the establishment of VersedLook, a 7-figure digital marketing agency. With a dedicated team of 20+ remote offshore employees, VersedLook achieved remarkable success, generating over $50M for clients in 2022 alone.
In our session, Trent and I discuss the shifting outsourced economy, and what it means for businesses into the future. Enjoy!
===============================
📋 Show Highlights
===============================
➤ 2:18 – Service or product first?
➤ 5:28 – Volume & leverage
➤ 6:54 – Using overseas employees
➤ 11:29 – Organizing the day for success
➤ 14:03 – Working w/ freelancers & contractors
➤ 19:12 – Where to find overseas employees
➤ 22:06 – Hiring tips
➤ 26:06 – Filipino employees & cultural differences
➤ 30:37 – Universal income & offshore trends
➤ 31:39 – Don't give up equity or partner up too quick
➤ 33:46 – Training a team
===============================
📒 Resources 📒
===============================
🌐 𝗚𝗨𝗘𝗦𝗧'𝗦 𝗟𝗜𝗡𝗞𝗦 ↯
🔗 https://ca.linkedin.com/in/trentstonehouse
🔗 https://www.instagram.com/trentstonehouse
📌 𝗥𝗘𝗔𝗗 & 𝗦𝗨𝗕𝗦𝗖𝗥𝗜𝗕𝗘 𝗧𝗢 𝗠𝗬 𝗕𝗟𝗢𝗚 ↯
🔗 https://modelsofmasters.com
🎙️ 𝗟𝗜𝗦𝗧𝗘𝗡 𝗢𝗡 𝗜𝗧𝗨𝗡𝗘𝗦 ↯
🔗 https://podcasts.apple.com/us/podcast/models-of-masters-interviews-insights-for-the/id1463307415
🎓 𝗠𝗢𝗧𝗜𝗩𝗔𝗧𝗜𝗢𝗡 & 𝗜𝗡𝗦𝗣𝗢 ↯
🔗 https://www.youtube.com/@houseofmasteryofficial
🔗 https://podcasts.apple.com/us/podcast/house-of-mastery/id1690715263
🌐 𝗖𝗢𝗡𝗡𝗘𝗖𝗧 𝗪/ 𝗠𝗘 ↯
🔗 https://www.instagram.com/workwithmichael
🔗 https://www.linkedin.com/in/mjbecker
◉ Thanks for listening! Please like, comment, subscribe, & share this episode — it would mean the world. ◉
---
Hosted on Acast. See acast.com/privacy for more information.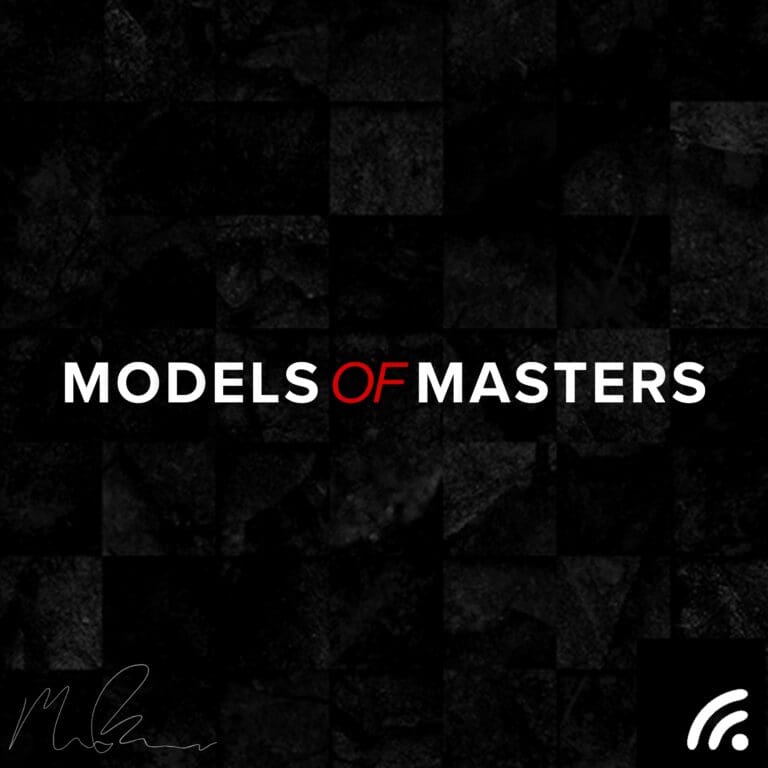 Search Results placeholder