I'm David Rosen, host of Piecing It Together. I've been a working music composer for 20 years, composing music for film, TV, commercials, videogames and my own albums of instrumental music. I also work with my family at our record store Wax Trax Records in Las Vegas, NV, so obviously music has always been a huge part of my life. Of course I also love movies and am a big animal lover. My favorite thing to do is spend time with my dog Harvey, my wife and our cats.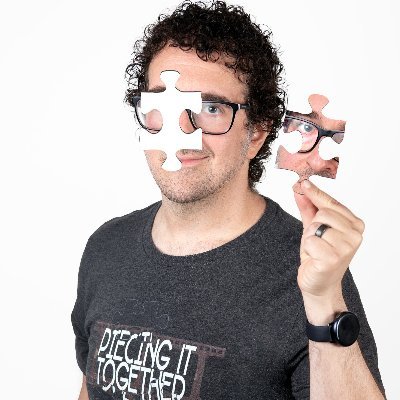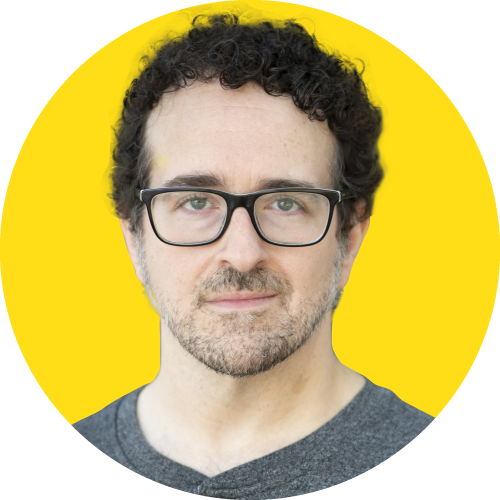 Share an experience that has shaped who you are today.
Composing music for film and commercials and putting together my albums and promoting them (as well as producing other artists over the years) has all led to me having a background in audio that has made my move into the podcasting space pretty easy, really. It's been nice to take up this new path and already have all the tools and knowledge of how to use them all really well. It also allows me to not only apply all of that to my own podcast projects, but get hired on as a producer for other people's podcasts (I've produced Awesome Movie Year and All Rice No Beans, and done work with a number of other podcasts whether its producing, editing or even just creating music for them).
Tell us about your podcast audience.
My favorite thing is when I hear from the audience after the fact with their own "puzzle pieces." It's been happening more and more lately as the podcast has grown. There's obviously no wrong answers with suggesting movies that may have possibly been an influence on another movie... So even if me and my guest bring up 5-10 other movies during a conversation, listeners may have other options they had in mind. People get in touch with me mostly on Twitter and in my closed Facebook group Popcorn & Puzzle Pieces which has become a really great, fun, and most importantly troll-free place to talk about movies.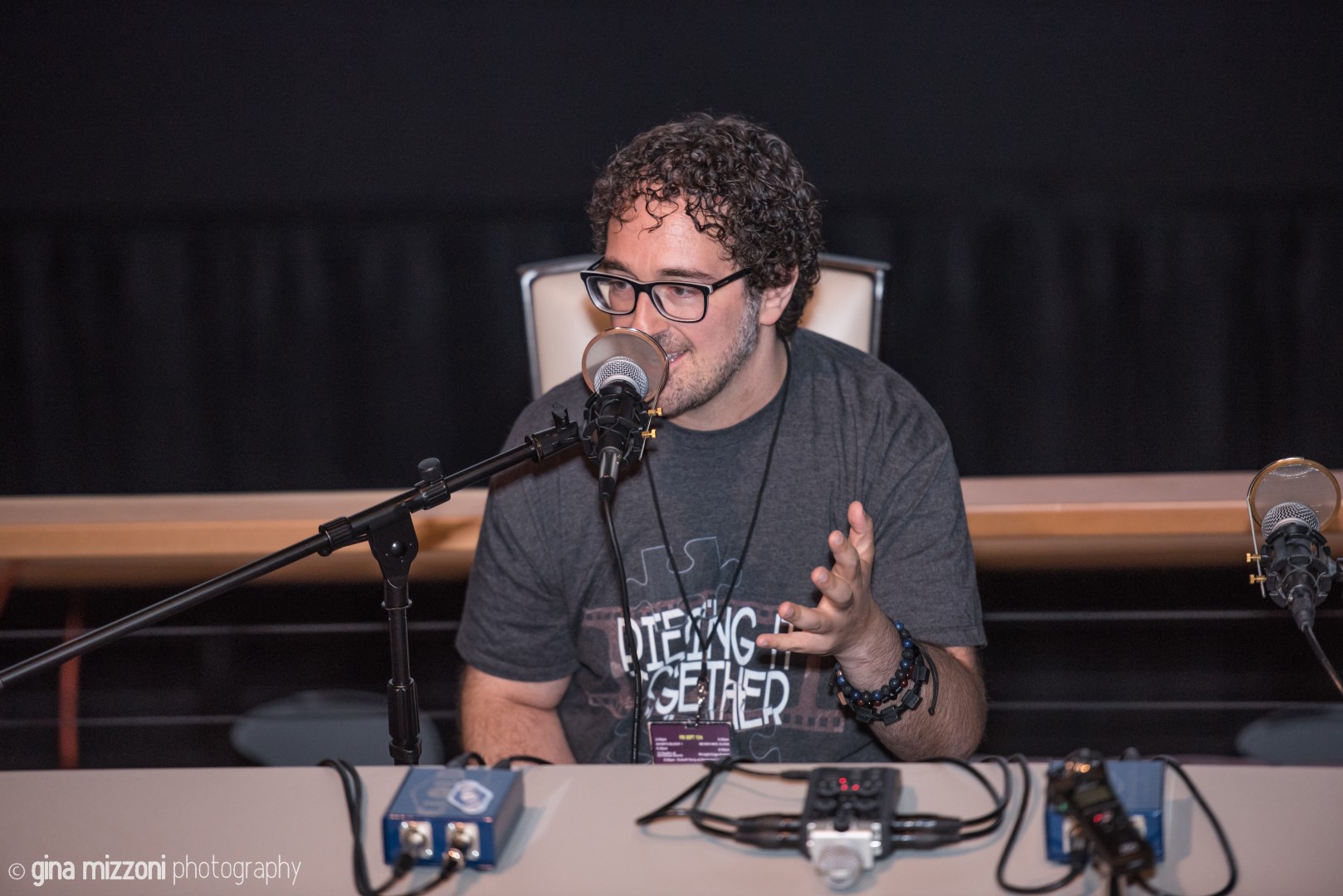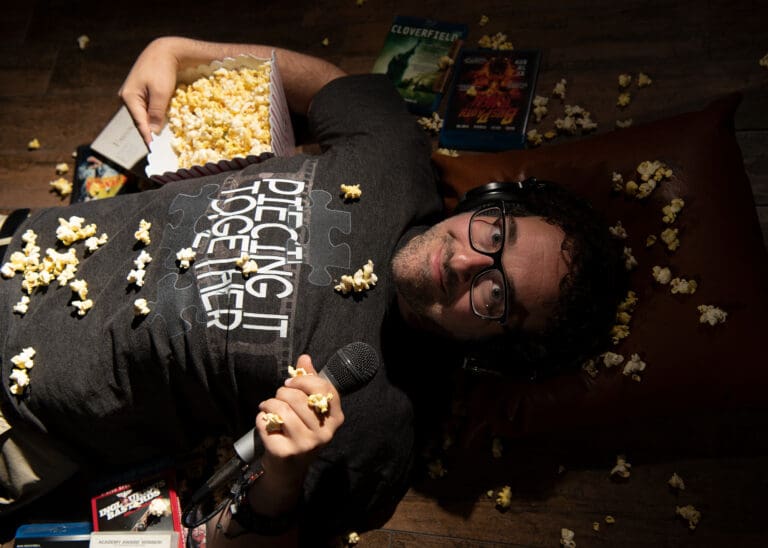 What makes your podcast unique?
On Piecing It Together, my guests and I look at a movie through the lens of a what other movies might have inspired it. It's a unique format that allows us to not only review the movie being featured like so many other movie podcasts do, but talk about a variety of other movies in the process that connect in some way, be it filmmaking styles, themes, or anything else that we think might make for an interesting connection. My guests have a lot of fun coming up with their list of "puzzle pieces" (the other movies that we think may have been an influence in some way), and we always have a great time in our conversations going back and forth revealing our picks.
Top 10 First Time Watches of 2022 (Special Episode)
On this special episode of Piecing It Together, Josh Bell joins me to talk about our picks for our favorite older films that we watched for the first time in 2022. Some of our picks come from our research for Josh's podcast Awesome Movie Year and some are just movies from our watch list that we happened to watch in the last year.
As always, SPOILER ALERT for any of the movies we discuss!
Josh Bell is a film critic whose reviews can be read at CBR, Crooked Marquee, The Inlander and elsewhere. With comedian and filmmaker Jason Harris, he co-hosts the podcast Awesome Movie Year, at awesomemovieyear.com or wherever you listen to podcasts.
Like Him on Facebook https://www.facebook.com/joshbellhateseverything/
And Follow him on Twitter @SignalBleed
My sixth album, MORE CONTENT is available NOW on iTunes, Bandcamp and all other digital music stores! Make sure to check it out!
My latest music video "Antiviral" is available at https://www.youtube.com/watch?v=sdGctz_xF5c
The song at the end of the episode is "Dark Rain" from my first album Echoes In The Dark.
Make sure to "Like" Piecing It Together on Facebook at http://www.facebook.com/PiecingPod
And "Follow" us on Twitter @PiecingPod
And Join the Conversation in our Facebook Group, Piecing It Together – A Movie Discussion Group.
And check out https://www.piecingpod.com for more about our show!
And if you want to SUPPORT THE SHOW, you can now sign up for our Patreon at https://www.patreon.com/bydavidrosen
Share the episode, comment and give us feedback! And of course, SUBSCRIBE!
And of course, don't forget to leave us a 5 star review on Goodpods, Apple Podcasts, Spotify, or Podchaser!
And don't forget to check out Awesome Movie Year at https://www.awesomemovieyear.com
And most important of all… Keep going to the theater to see new movies!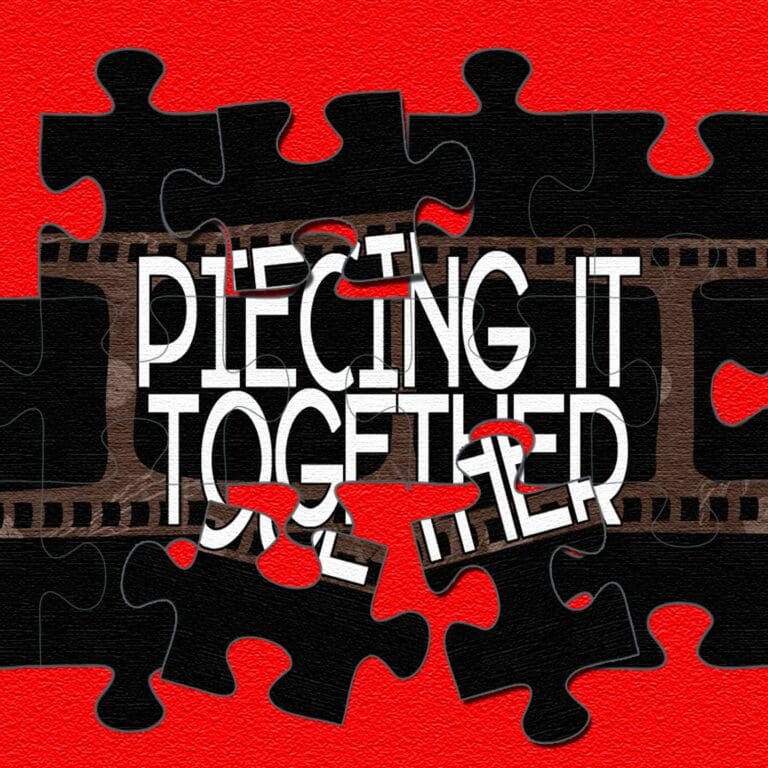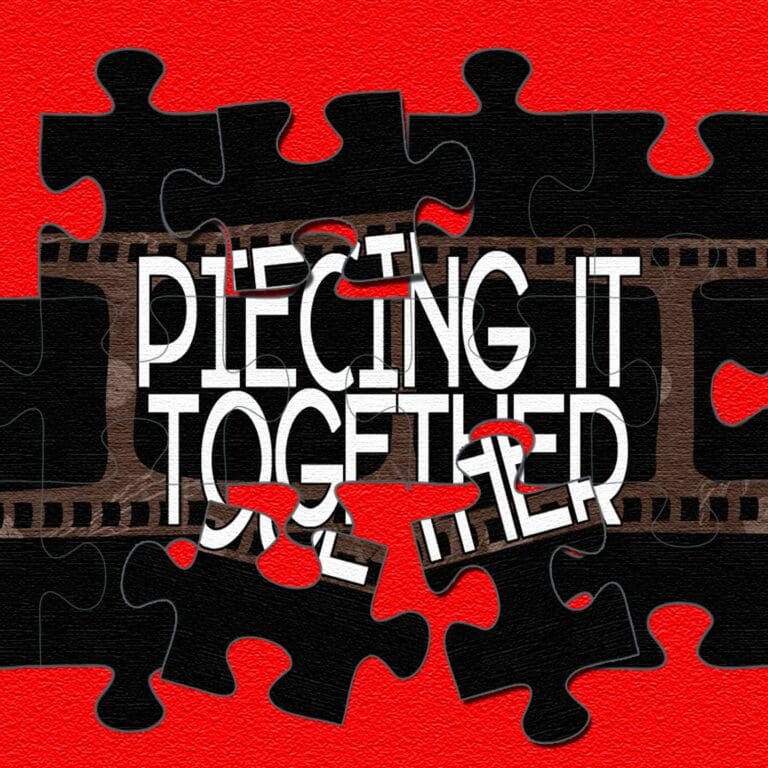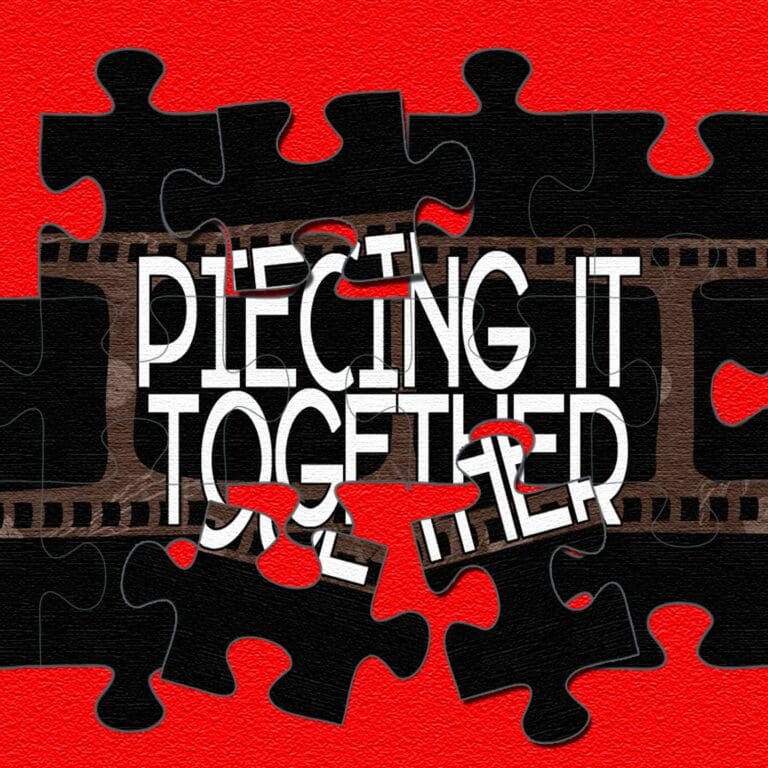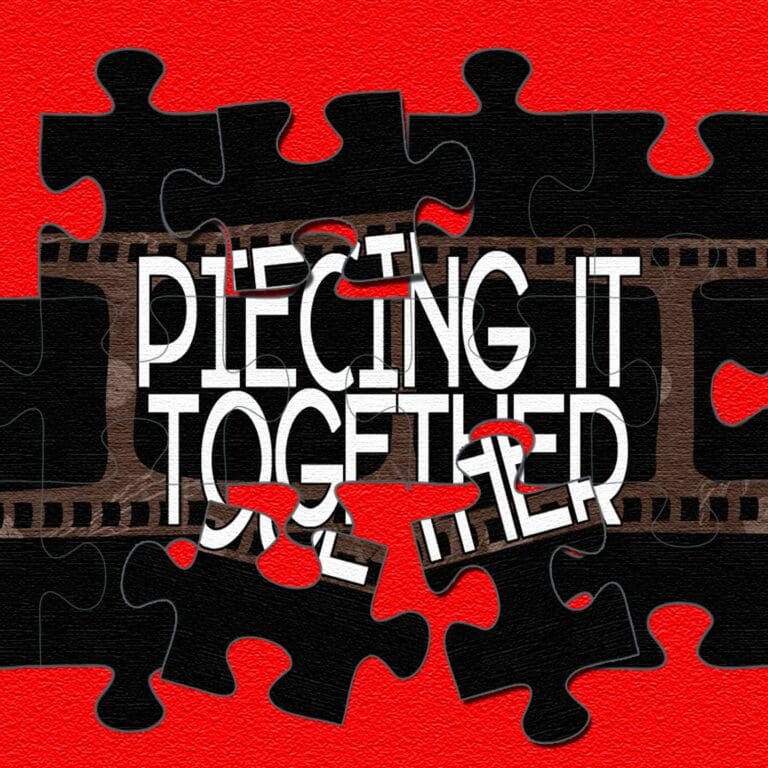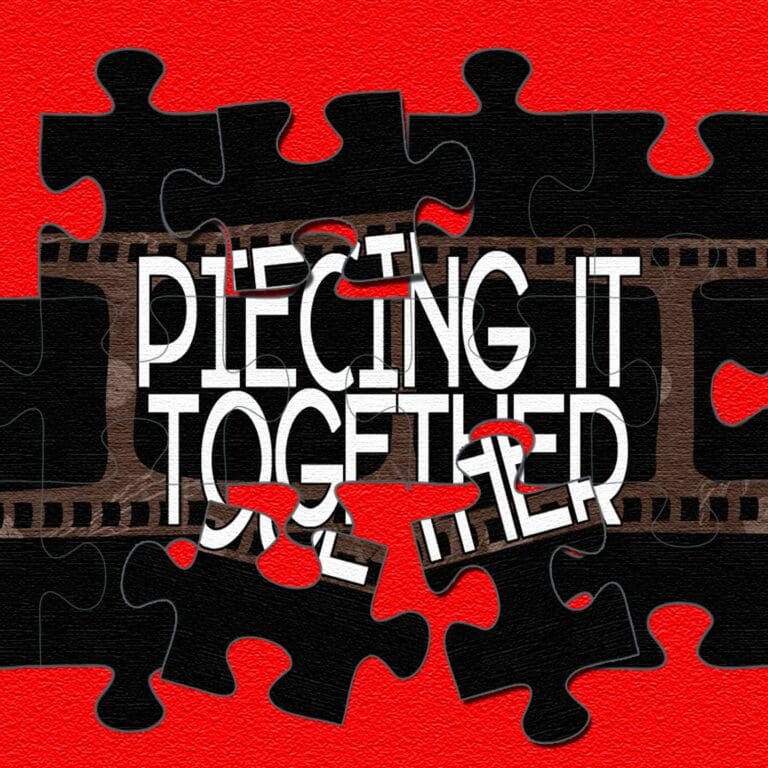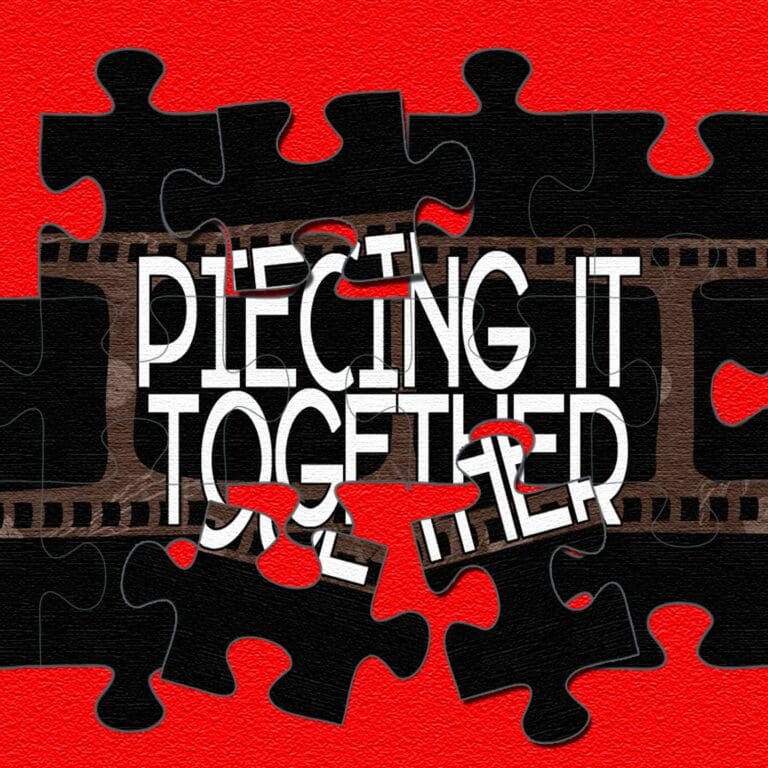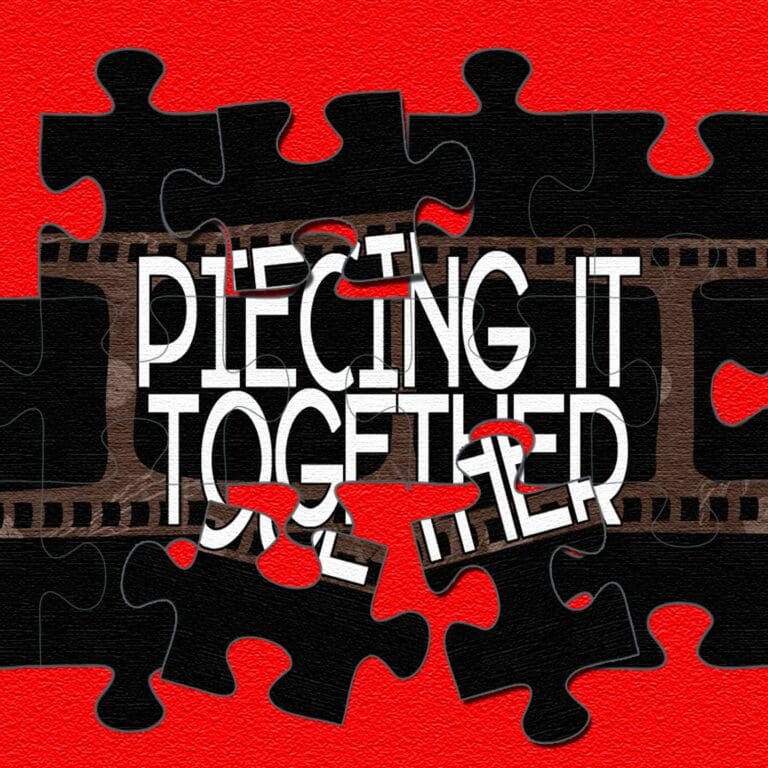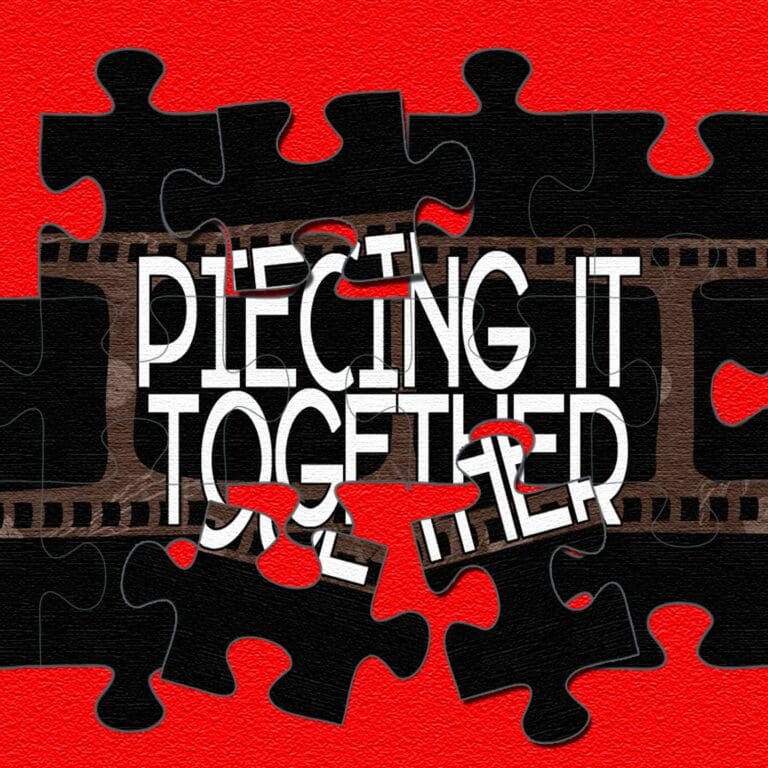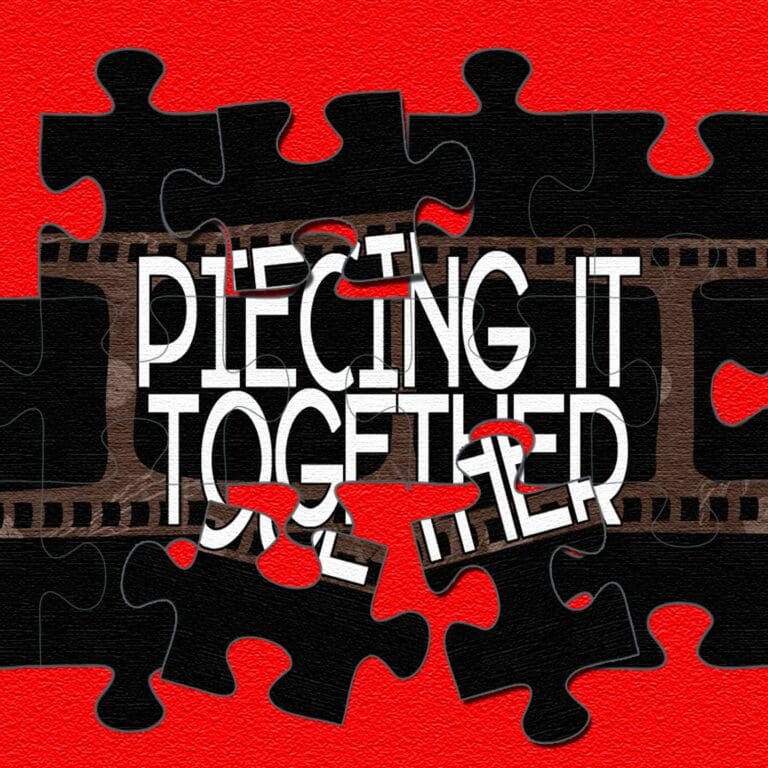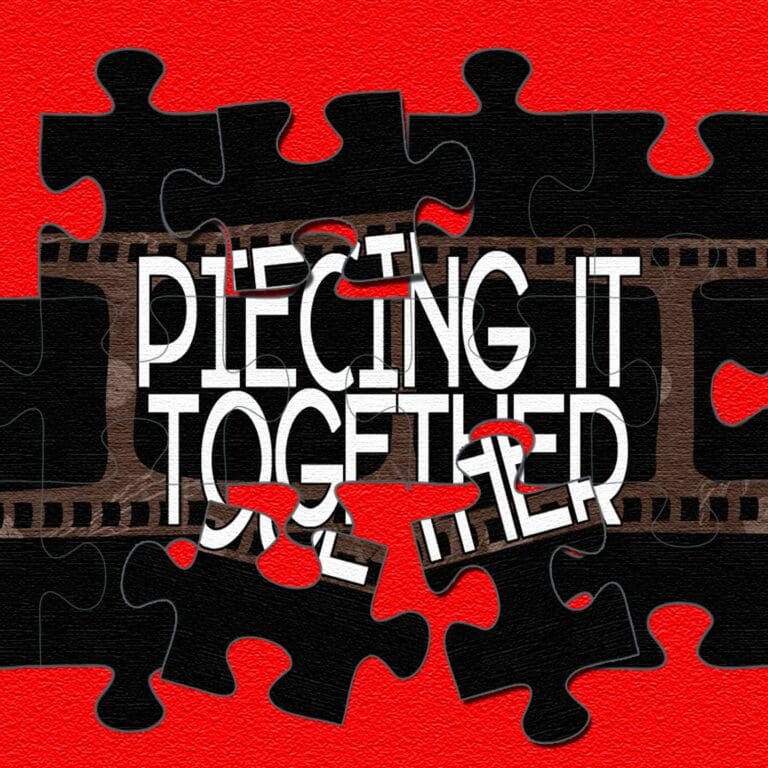 Search Results placeholder