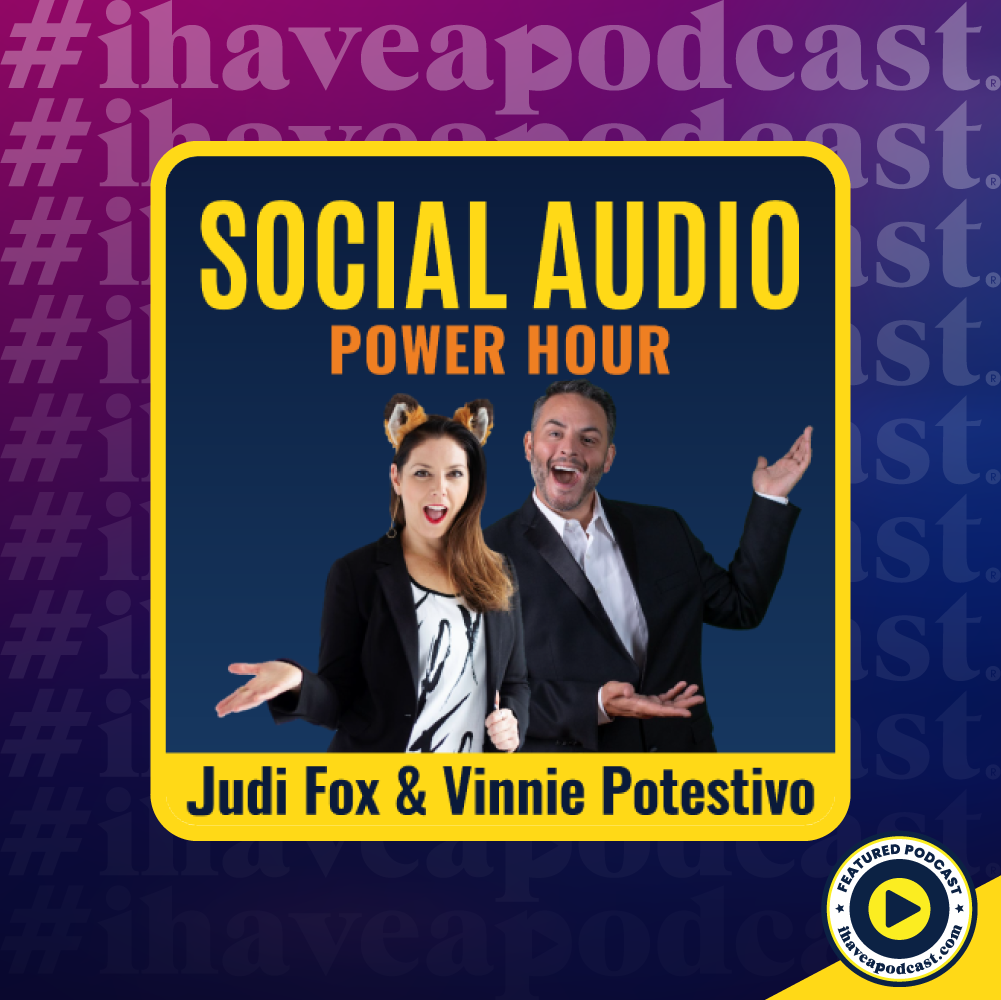 Judi Fox (a Top 10 LinkedIn Expert in Yahoo Finance and a featured guest on Social Media Examiner) and Vinnie Potestivo (an Emmy Award-winning Media Advisor and Creator Economist) are teaming up to reveal their creator economy business strategies.

Get actionable and implementable advice on how to leverage your brand's presence on social audio to grow your reach, make more impact, and generate more income. The future of Social Audio has arrived.

Listen to the Social Audio Power Hour for topics that include: How to get on more podcasts, Ways to repurpose audio live streams into evergreen content, Growing social media channels with audio, and How to leverage social audio and podcasting to launch books, online courses, build communities, and host events.

Judi Fox and Vinnie Potestivo are early adopters of social audio events and will be exploring all the platforms rolling out audio spaces like LinkedIn Events, Clubhouse, Twitter Spaces, Amazon Amp, and more!

Press SUBSCRIBE and get ready for Social Audio to Inspire, Impact, and Ignite your future!