I'm Edward Havens, the host of The 80s Movie Podcast. As a child of the 70s and teenager of the 80s, I spent a lot of time at the movies in order to stay away from a not very good home. I'd see anything and everything. Didn't matter what it was about or who was in it. Which gives me a much greater wealth of material to draw on than most podcasts which cover the sane topic. I'm less interested in being the 83rd podcast to talk about Back to the Future or Roadhouse. I want to remind you of the movie you may have forgotten about, or never knew existed. There were 10,000 movies released in the 1980s. Someone needs to talk about the other 9,900 movies that aren't spoken about so much.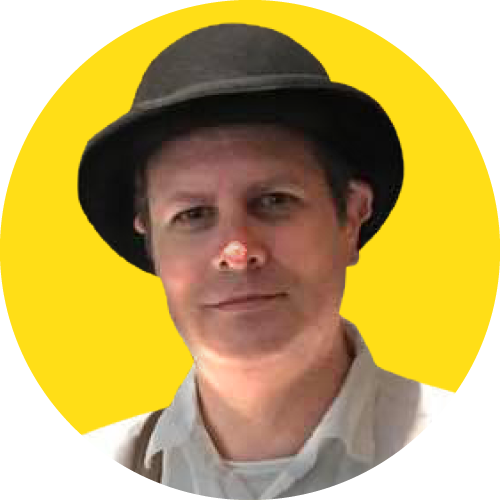 Share an experience that has shaped who you are today.
When I was 18, I was home for the summer from school, and I got a job at a movie theatre. I mean, what kid who loves movies wouldn't want to work at a movie theatre? Spend a summer watching free movies when I wasn't working, and then go back to school when time was up. I ended up staying with that job for 34 years.
Tell us about your podcast audience.
My audience are listeners who enjoy learning as they're being entertained. When they listen to The 80s Movie Podcast, they expect to hear about how the movie came together, or why a distributor flew so high only to come crashing down, or how a filmmaker overcame a personal tragedy to make a comeback. The human stories. The personal connections. The things that bring us closer to the movies we love, or didn't even know we needed in our lives.
What makes your podcast unique?
As I previously mentioned, I try to talk about the movies that aren't covered as much by other podcasts. Not that there's anything wrong with talking about Raiders of the Lost Ark or Die Hard. I love Raiders and Die Hard. But there were so many other films to talk about.
For our second episode of 2023, we look back, as we did with Neil Diamond's only starring role last week, at the one and only acting role the late, great football star Pele would ever make: Escape to Victory, a football-themed World War II drama that would also feature Michael Caine, Sylvester Stallone and Max von Sydow.
—-more—-
TRANSCRIPT
From Los Angeles, California, the Entertainment Capital of the World, it's The 80s Movies Podcast. I am your host, Edward Havens. Thank you for listening today.
On December 29th, while this show was on hiatus, the football world lost Edson Arantes de Nascimento, the legend known around the world by his single word nickname, Pelé. Even if you weren't a particular fan of football in the 1960s and 1970s, you more than likely knew who Pelé was. The International Olympic Committee named him the Athlete of the Century in 1999. Time Magazine named him one of the 100 most important people of the Twentieth Century. In the Brazilian city of Santos, where a fifteen year old Pelé got his professional start in 1956, a museum dedicated to all things Pelé opened in 2014, with more than 2400 items devoted to his life and careers.
After he retired from football in 1977, in an exhibition game between the New York Cosmos of the North American Soccer League, where Pelé had been playing for three years, and Santos, his former club of nineteen years, Pelé would become a global ambassador for the sport, and record an album of music alongside fellow Brazilian Sergio Mendes to accompany a documentary about his life.
And because this is a podcast about 80s movies, he would, of course, attempt a career in motion pictures.
And those who were going to be responsible for making Pelé a movie star were not going to take any chances.
Because Pelé was the most famous footballer on the planet, the movie was going to somehow be about football. American film producer Freddie Fields and his partner on the film, future Carolco Films co-owner Mario Kassar, would find their story for Escape to Victory in a Hungarian movie from 1961 called Two Halves in Hell. The film was based on a tale of a 1942 football match between German soldiers and their Ukrainian prisoners of war during World War II, known as the Death Match. That film, directed by Zoltán Fábri, would win several awards at film festivals worldwide, and was ripe for the American remake treatment.
However, there would need to be some changes to the story. The action would be moved from Soviet Russia to France, and the character being built for Pelé, Corporal Luis Fernandez, would be identified as being from Trinidad, as Brazil would not enter the European theatre of war until July of 1944.
While the script was being written, Fields and Kassar would get busy putting the film together.
In July 1979, it was announced that Brian Hutton, who had directed two other World War II-set movies, 1968's Where Eagles Dare and 1970's Kelly's Heroes, would helm this new movie, and that Lloyd Bridges was being considered for a role.
A writer for Daily Variety reporting on Hutton's hire speculated that Clint Eastwood, who had starred in both Where Eagles Dare and Kelly's Heroes, would also star in the film, but that never happened.
In mid-September 1979, it was announced that legendary French actor Alain Delon would star in the film, and that Hutton had already left the project. Two weeks later, it was announced that two-time Academy Award-winning filmmaker John Huston would direct the project, which would now star Michael Caine and Sylvester Stallone. Amongst the locations Huston scouted to shoot the film at included Austria, Canada, England, Germany, and Ireland, but in the end, they would shoot in and around Budapest, Hungary, because they could shoot the film in the then-communist country for around $12m, versus $30m to $35m it would have cost to shoot in a more democratic country.
On a side note, Stallone ended up coming on to the film in a most unusual way. The actor was looking to buy a beach house in Malibu, and one of the houses he looked at was owned by Freddie Fields. After touring the house, Stallone found Fields sitting on the sundeck, and the actor informed the producer that the house was not quite big enough for himself, his wife and two sons. The two men got to talking, and Fields started to tell Stallone about this sports-based World War II movie he was about to make with John Huston as director. Although Stallone knew almost nothing about football, he was intrigued by the idea of getting to work with a director of Huston's stature.
And wouldn't you know it, Fields just happened to have a copy of the script right here. Stallone took the script home, and agreed to be in the film three days later.
Not only would Pelé star in the film alongside Caine and Stallone, he would also work with Huston and the crew to design the football action in the film. Nearly two dozen professional football players, including Bobby Moore, the captain of the World Cup-winning 1966 British football team, would either have major roles in the film or play secondary characters in the film. Another member of that team, goalkeeper Gordon Banks, would assist Pelé in getting Stallone to look more like a goalkeeper on camera.
The movie would also hire Desmond Llewelyn, the beloved British character actor best known as Q in 17 James Bond movies made between 1963 and 1999, as a technical advisor, as Llewelyn had spent five years as a POW in German prison camps during World War II.
In early 1980, Max von Sydow, still shooting his role as Ming the Merciless in Mike Hedges' big screen adaptation of Flash Gordon, would be cast as Von Steiner, the Nazi Major who operates the POW camp.
Shooting would begin on May 26, 1980, after Stallone was done shooting Nighthawks in New York City. 
Stallone would spend his weekends off that film to work with Gordon Banks on how to better look like a goalie, and to lose no less than forty pounds to better look like a prisoner of war, a sort of method acting Stallone was not really known for. But apparently, Stallone didn't really listen to Banks at first, as on his first day of shooting, the actor would throw himself around his goal area with a kind of reckless abandon, dislocating his shoulder and breaking a rib. The production would need to rearrange the shooting schedule to give Stallone time to heal. After he returned to the set, he would better heed Banks' advice, although he would end up breaking another rib and, in one scene with Pelé, breaking a finger trying to stop one of the superstar footballer's shots.
Other than Stallone's injuries, production on the film ran rather smoothly for nearly two months, until they were forced to shut production down completely on July 29th, eight days after the American Screen Actors Guild went on strike over residuals from emerging revenue streams like videocassettes and pay television. Since several actors like Stallone were SAG members, they had to stop working on the 21st, and the film completed all shots not using those actors a week later. Although the strike would last for slightly more than three months, Fields and Kassar were able to sign an interim agreement with the Guild to allow the film, which only had five days of shooting left when production was shut down, to resume shooting on August 31st.
Huston would spend the rest of 1980 and the first four months of 1981 working with his production team to get the film edited and ready for release. At the suggestion of Sylvester Stallone, Huston would hire Bill Conti to compose the score, the fifth movie starring Stallone that Conti would write the score to in as many years.
In May 1981, two months before the film's release, its American distributor, announced a slight change in the name of the movie. Instead of Escape to Victory, which would be retained by most every other distributor around the world, the film would simply be called Victory when it hit theatres on July 31st. Because the studio was worried that the full title would be a spoiler. And it actually would be. You'll notice I have not really said anything about the story, because if you haven't seen the movie yet, and you feel compelled to check it out because of this episode, I don't want to spoil it for you. And if you have seen the movie before, you already know what happens.
Victory would face very stiff competition when it opened at 692 theatres on July 31st. In addition to the Chevy Chase comedy Under the Rainbow, the film would go up against a re-release of The Empire Strikes Back and also contend with the continued success of Raiders of the Lost Ark and and Superman II. 
The film would gross $2.4m in its first weekend, which would place it sixth on the box office charts, but that was slightly more than a third of what the Star Wars sequel would bring in that weekend, after having initially opened in theatres 14 months earlier. Victory would barely beat Arthur, which was in its third week of release but hadn't become the breakout success it would be in the weeks to come, but it lose out to the critically panned disaster known as John Derek's Tarzan the Ape Man in its second week. But hey, naked Bo Derek on the big screen, even more naked than in 10. Can't blame horny guys at the time for that.
In its second week of release, Victory would drop from sixth place to twelfth, with only $1.6m in ticket sales, and lose half of its screens in its third week, falling to thirteenth place with barely $1m taken in at the box office. After that fourth week, the film was no longer being tracked by Paramount, having earned just $10.85m. Internationally, the film would gross another $16m, since football was a more popular sport outside America. In fact, it was the seventh most popular movie released in 1981, outside of America. The film would barely break even once it was gone from theatres, but it would never become much of a cult film once it was released on videotape and to cable channels.
Although audiences didn't quite go for the movie, critics were rather kind to the film.
Vincent Canby of the New York Times would note that while the form of the film was highly conventional, the manner in which it was executed was not. An unnamed critic for the Hollywood trade publication would call the film "old fashioned," and meant it as a compliment. And Gavin Bainbridge of the UK movie magazine Empire would highlight how John Huston created enough on-field magic and nostalgia for the game, and would note the kind of sportsmanship shown in the film that had sadly become extinct in the succeeding forty years.
In later years, Huston would admit he hated the idea of the movie and only did it for the paycheck, while Caine would tell one reporter while doing press for another movie that the only reason he made Victory was to meet and work with Pelé. Stallone would admit that shooting his scenes as a goalie were more physically and mentally demanding than on either of the Rocky movies that had been made up to that time.
Of course, Michael Caine and Sylvester Stallone would see far greater successes in their careers as the 80s continued on, while  Pelé pretty much kept future on-screen appearances more rooted in reality, appearing as himself on a few global television shows and movie documentaries.
We're actually planning on a small series for the final decade of John Huston's directing career, with a diverse set of movies that include the musical Annie, the mob comedy Prizzi's Honor, and the lyrical adaptation of James Joyce's The Dead.
Look for that to come later this year.
Thank you for joining us. We'll talk again soon, when Episode 100 is released.
Remember to visit this episode's page on our website, The80sMoviePodcast.com, for extra materials about Pelé and the movie Victory.
The 80s Movies Podcast has been researched, written, narrated and edited by Edward Havens for Idiosyncratic Entertainment.
Thank you again.
Good night.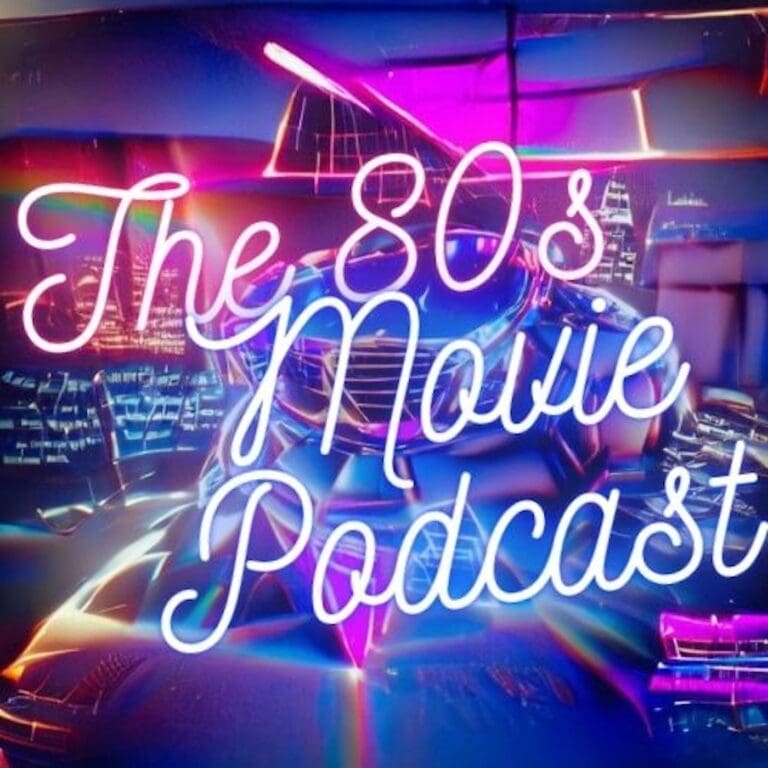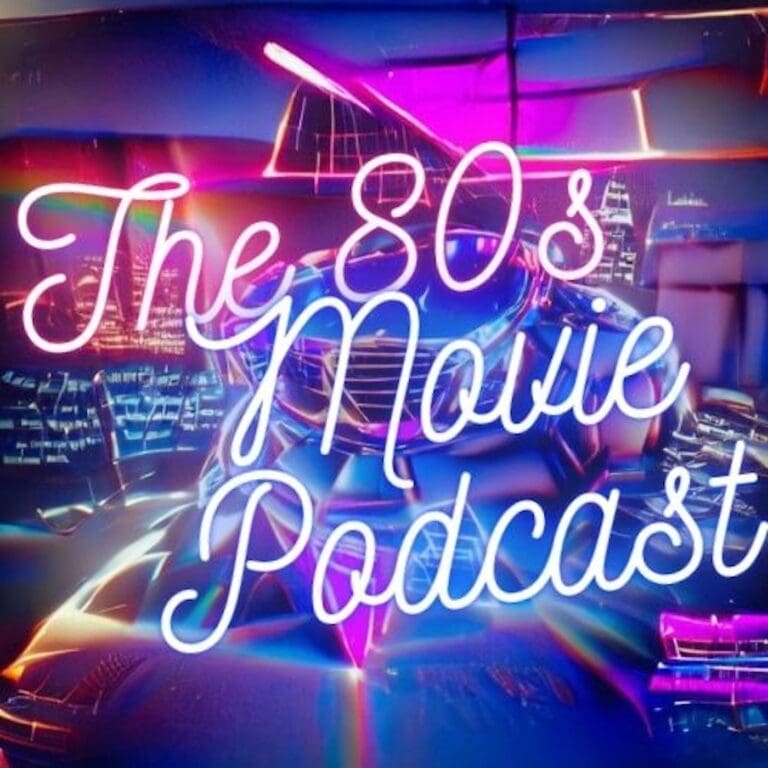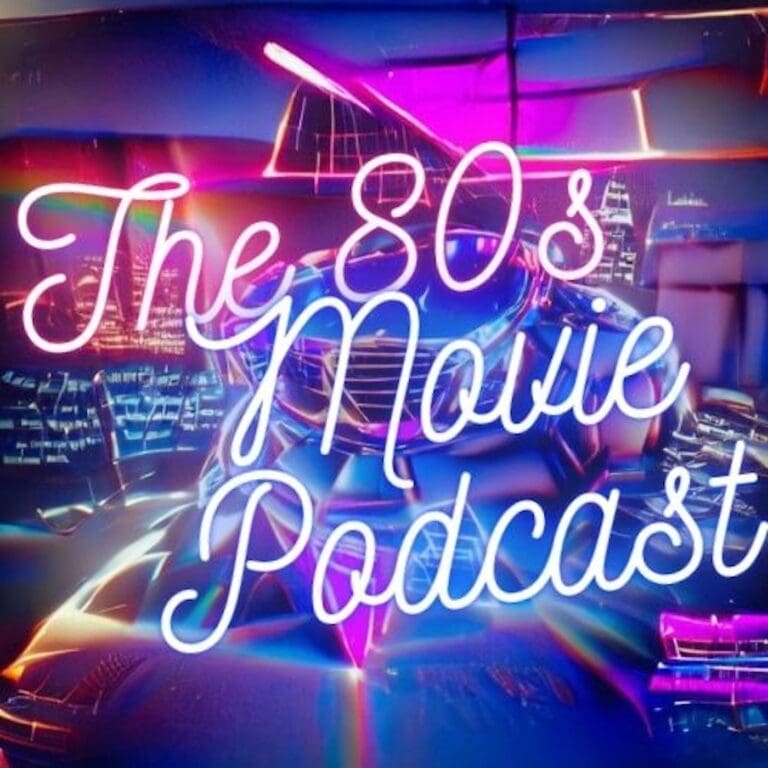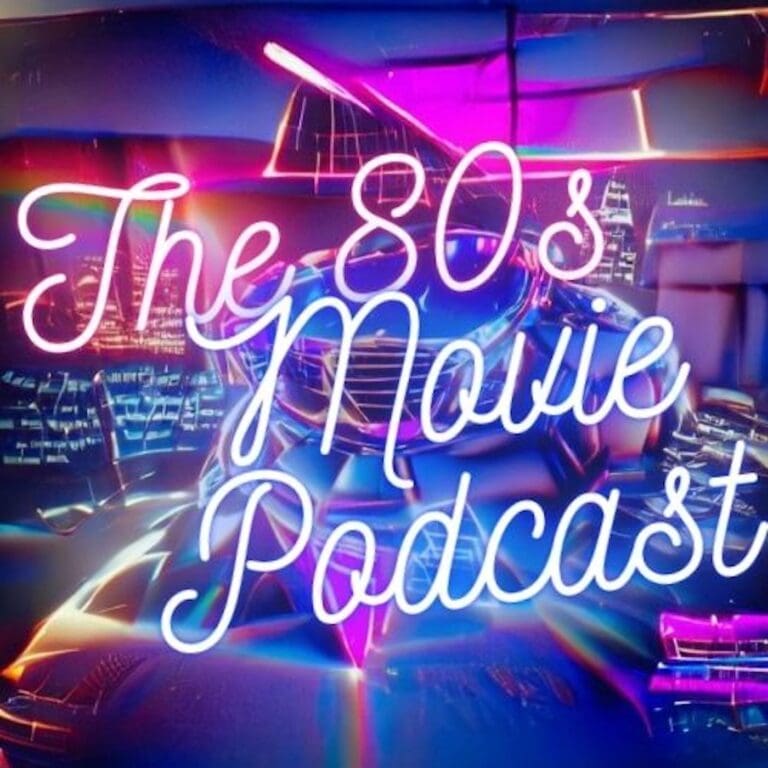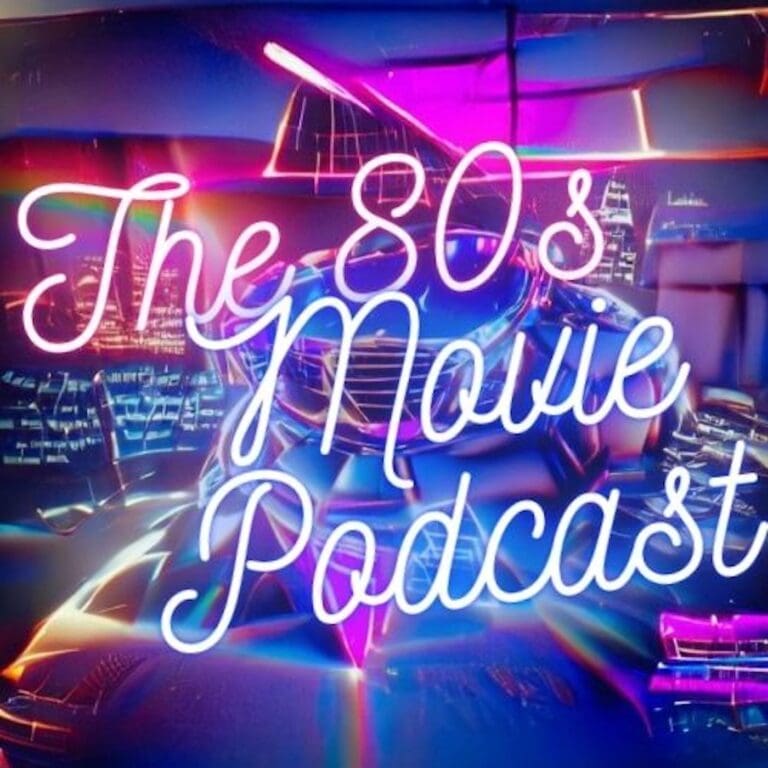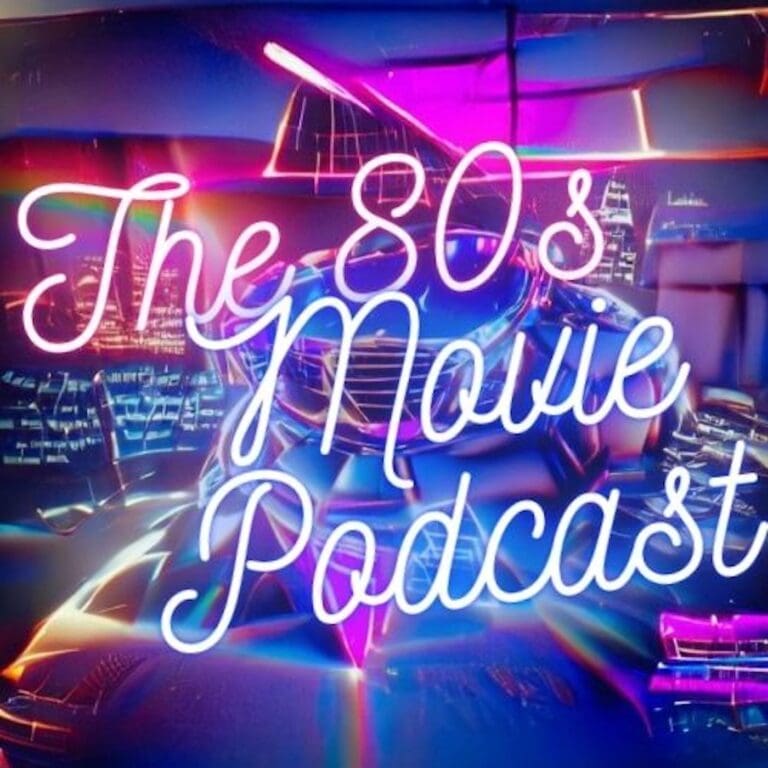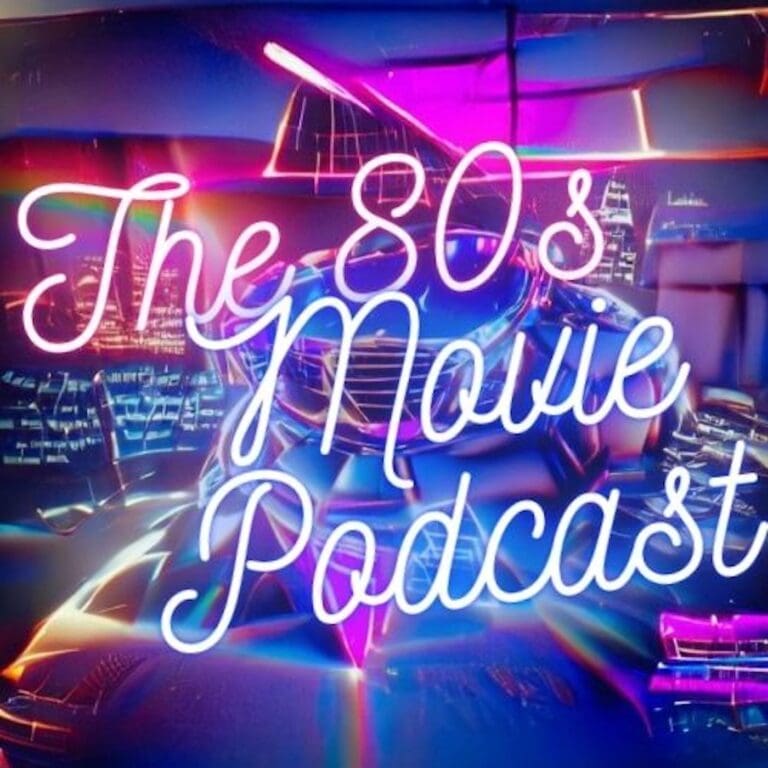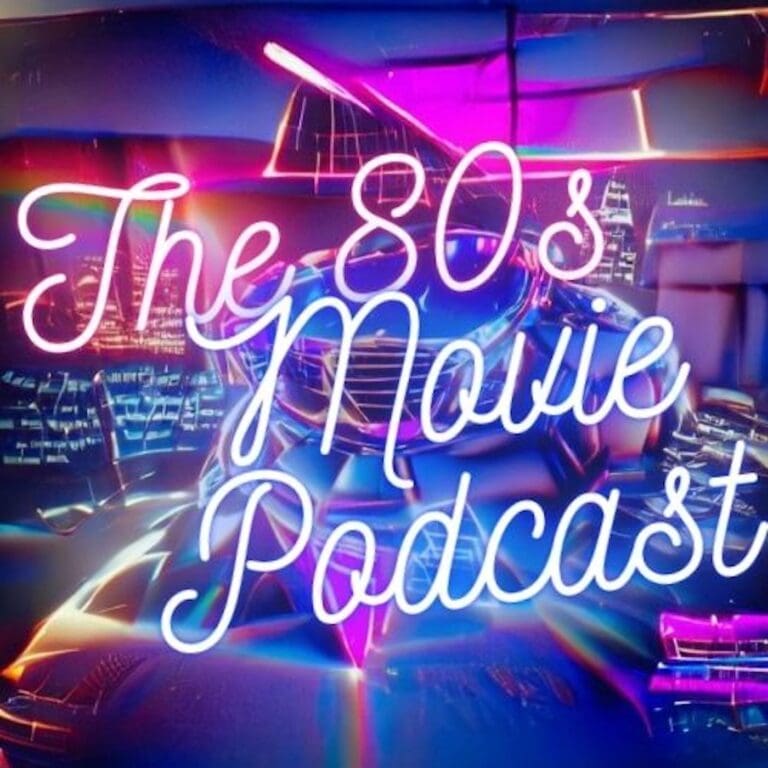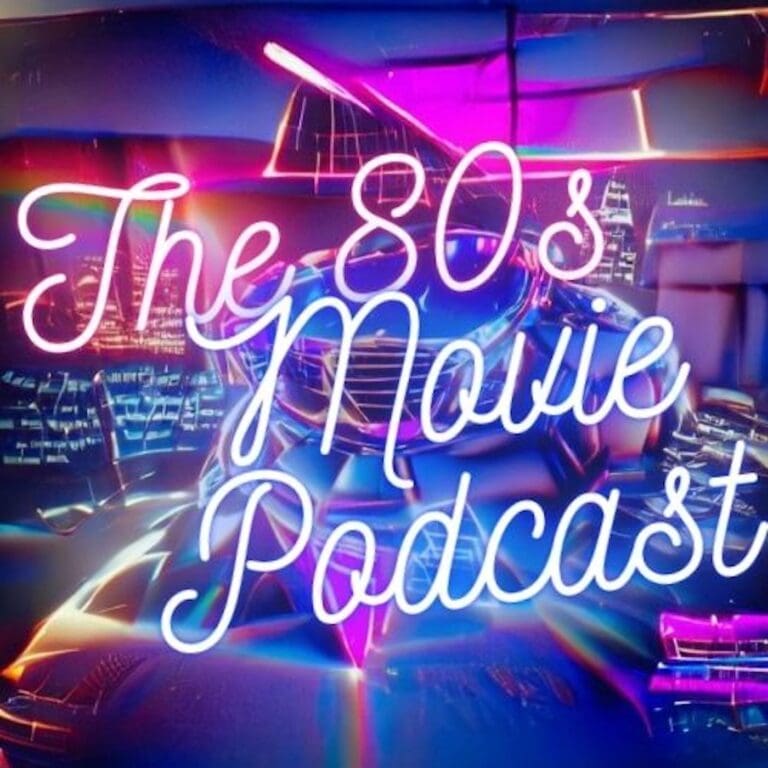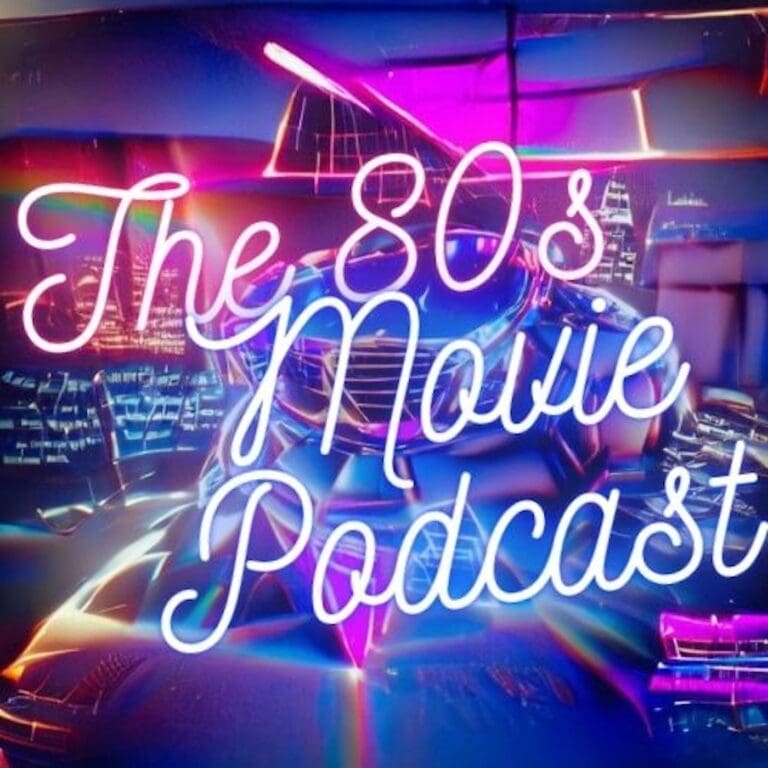 Search Results placeholder