I am Tristan Thibodeau, Brand Strategist, CEO, and Visionary behind the industry-leading brand and marketing agency, Wild Womn Haus. I am the mentor that every impact-driven female influencer and entrepreneur wants in their corner as they build a brand that disrupts their industry.

Through my signature 8-step brand strategy process that is proven to provide laser clarity and agile business acumen, my clients leave confusion in the dust, become a category-of-one brand, and claim their rightful place as visionary leaders in their industry.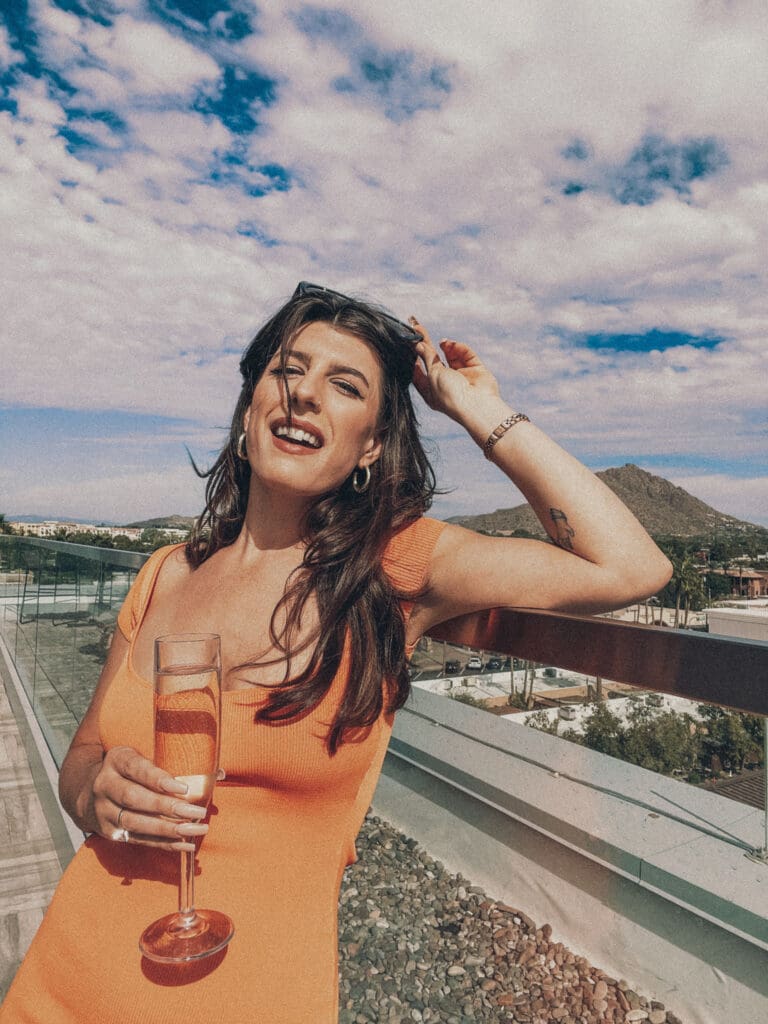 Everything in my career as an entrepreneur since 2016 follows the philosophy of amplifying the unique perspectives of womn-led businesses. I'm on a mission to tip the scales of how female entrepreneurs are represented in our world today, because as it turns out, womn make better CEO…but are still desperately under-represented in the business world.

Did you know that on average, women's companies grow by 84% compared to men-owned companies, growing by 78% since starting? And yet, a simple search of the term "CEO" on Google will produce results that overwhelmingly showcase men.

We need more powerful womn being recognized for their leadership, and through Wild Womn Haus, we aim to help female entrepreneurs devour the market.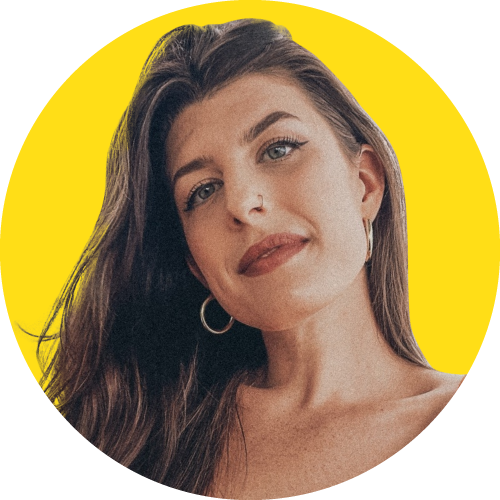 Share an experience that has shaped who you are today.
As collaborative entrepreneurs, we crave less competition & a more harmonious way of relating to other business owners & other womn as a whole. We want more ways to lift each other up instead of perpetuating the status quo of knocking each other down. Everything in my career as an entrepreneur since 2016 follows the philosophy of collaboration over competition & being of highest service to others. When I rise, you rise, & we rise together.

Even in this day & age, there is an unmistakable lack of representation of influential female names. It has a lot to do with how womn use their brand for positioning, awareness, & power. A brand is critical for understanding yourself & the value of what you offer to the community.

When I designed the organizational model for Wild Womn Haus™, I chose to build a collaborative agency that wants every member to shine. Through this model, each womn is truly empowered to own her work, expand her influence, strengthen her credibility, build her reputation, & be part of a forward-thinking force for good.

I made a firm decision to specifically work with female entrepreneurs with the intention of giving womn crucial tools they need to become recognized leaders in their industry & to make the impact & income they desire.

When you think about what a brand is, most people go immediately to design: logo, colors, photos. While these elements are important for recognition, a potent brand is not built on visuals alone. It also needs to communicate your big vision multidimensionally in a way that resonates with the hearts & souls of your community.

THIS is why I have a deep conviction that I am meant to be a brand mentor. To support female entrepreneurs, visionaries, changemakers, & impact-driven leaders to communicate who they are in a way that not only makes waves...but makes millions.
Tell us about your podcast audience.
Our podcast audience is filled with female and female-identifying entrepreneurs in both service-based and product-based industries. Centering their business through "heart-centered" models, our audience is hungry for big impact and big income. They have a huge mission to bring to life, and they aren't afraid to take bold action. Listening in from places all around the globe such as the U.S, Japan, the Netherlands, Costa Rica, the Ukraine, and beyond, our wild womn fam tunes in to listen to empowering conversations that provide pragmatic education for growing an "industry-disrupting" brand.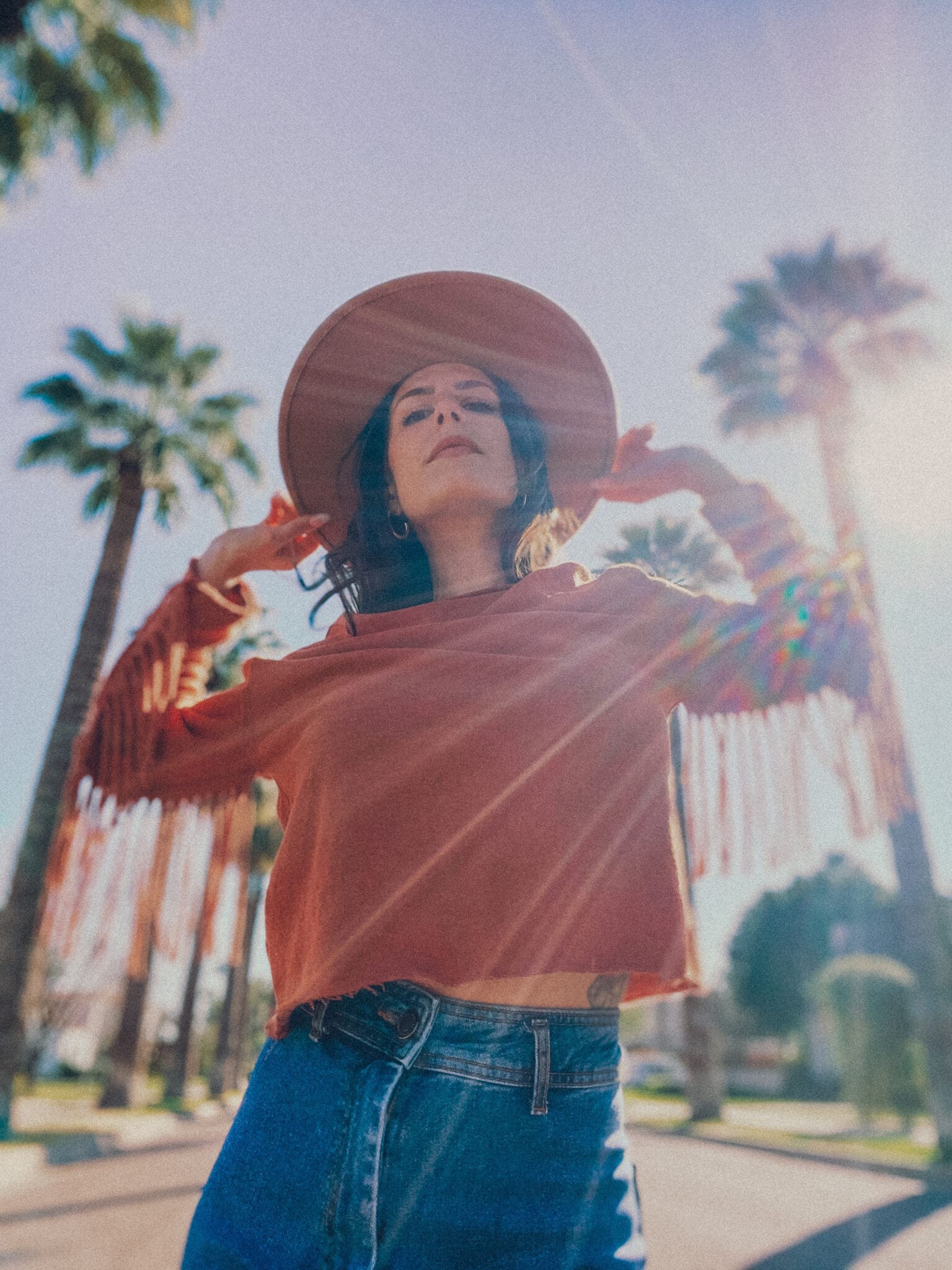 What makes your podcast unique?
The Wild Womn Hotline showcases the brand-building efforts and expertise of the boldest feminine leaders in modern entrepreneurship. Unfamiliar with the term "wild womn"? Well let me drop a knowledge bomb on you! Wild Womn are a special breed. No stereotype or stigma can contain the vastness of who we are and what we're capable of. And as entrepreneurs, we're f*cking unstoppable. The Wild Womn Hotline is an uncensored collection of conversations from experts in the world of marketing, leadership development, spirituality, and so much more. By listening in, you'll learn how to bring your vision for BIG impact and BIG income to life through a brand that positions you as a powerful, influential, and unforgettable leader in your industry.
SEASON 3 FINALE | Tristan Shares HER FAV Takeaways from Season 3
All good things must come to an end… including Season 3 of the Hotline. Consider this episode the official going away party for Season 3, complete with highlights and must-listen episode recommendations from your host and Brand Strategist, Tristan Thibodeau.
Have a suggestion, request, or recommendation for Season 4? WE WANT TO HEAR IT! 
Shoot us a message at [email protected] and we'll curate the perfect content to support you where you're at with brand development!
Want us to cherry-pick the episodes that are most relevant to where you're at in your brand-building journey? Check out our Directory for Season 3 of The Wild Womn Hotline where every episode is categorized by topic so you can pick and choose your poison.
A final THANK YOU to our loyal community of wild womn who support this podcast. We wouldn't be here without you…and we hope you'll join us for Season 4 (coming in early 2024)!
—
Support this podcast: https://podcasters.spotify.com/pod/show/the-wild-womn-hotline/support