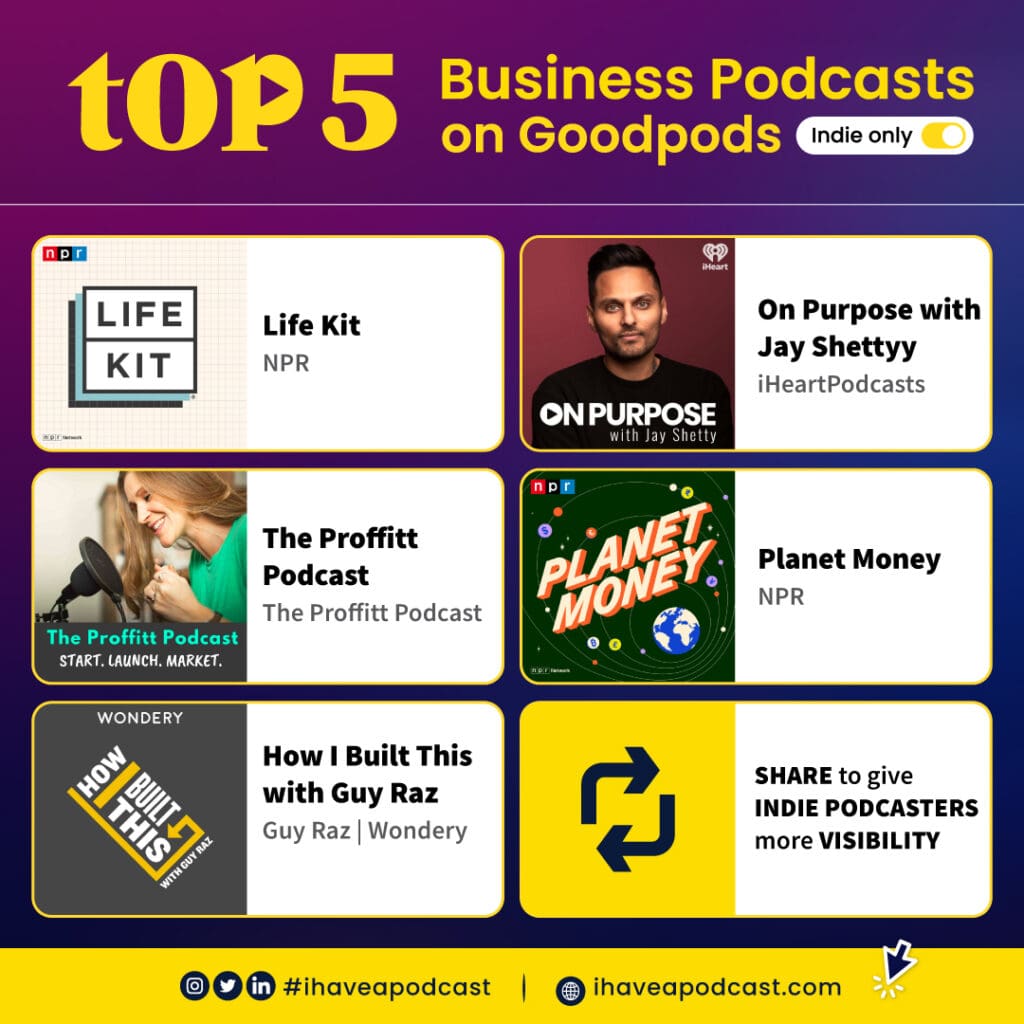 Who says the podcast world has to stick to the status quo? We're venturing beyond the ordinary with a carefully curated collection of indie business podcasts that inject a breath of fresh inspiration into the entrepreneurial landscape.
These podcasts are not your typical business banter or formulaic success stories. We're diving headfirst into authentic, unfiltered, and unconventional conversations that unveil the hidden treasures of the business realm.
Imagine this: you, your trusty headphones, and some of the most captivating voices in the entrepreneurial arena.
From daring founders who've weathered storms akin to legendary adventurers to visionaries who've unraveled the enigma of work-life harmony, these podcasts are your North Star guiding you through the intricate terrain of the business world.
Why opt for indie, you might wonder? Because indie podcasters are the maestros of unscripted storytelling.
They're the pioneers carving their unique path, delivering content straight from the heart and soul. This level of authenticity is a rare gem in a world saturated with conformity.
So, whether you're navigating the corporate jungle, embarking on your entrepreneurial journey, or simply fascinated by the intricate tapestry of various industries, these podcasts offer something truly exceptional. Expect to be showered with inspiration, actionable insights, and a treasure trove of eye-opening "aha" moments.
A colossal shoutout goes to the exceptional hosts who pour their passion into these shows. And to our phenomenal listeners, we extend our heartfelt appreciation for being part of this exhilarating voyage.
Crank up the volume, hit that play button, and let's set sail on an exhilarating expedition through the Top 5 Indie Business Podcasts together!
Stay curious, stay courageous, and, as always, stay indie.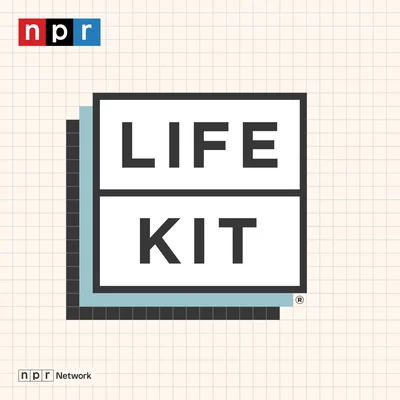 Everyone needs a little help being a human. From sleep to saving money to parenting and more, we talk to the experts to get the best advice out there. Life Kit is here to help you get it together.
Want another life hack? Try Life Kit+. Your subscription supports the show and unlocks an exclusive sponsor-free feed. Learn more at plus.npr.org/lifekit
5 questions to ask your partner for a healthy, lasting marriage
These conversation starters get at the heart of your values, including how you deal with conflict, your attitude toward gender roles and your relationship with money.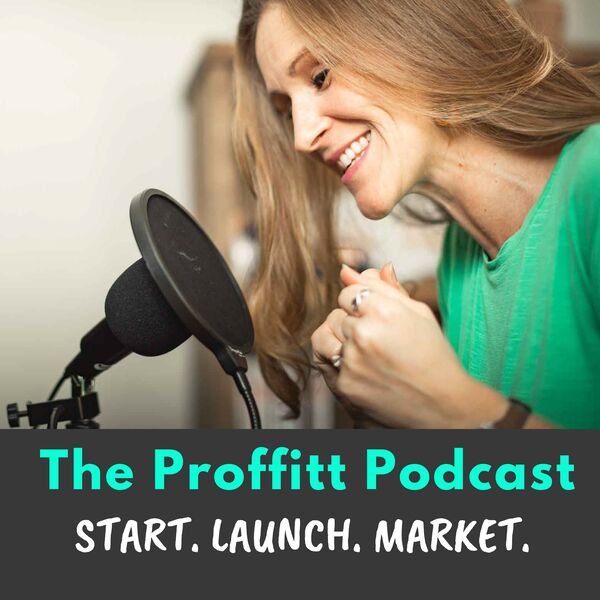 Are you thinking about starting a podcast? Launching a YouTube channel? Repurposing your old blog content into something fresh?
Hi, I'm Krystal – host of "The Proffitt Podcast." And I'm happy to say you've come to the right place!
Business owners and content creators dream of building a platform where they can connect deeply with their audience, and marketing feels easy. But I also know what it's like to feel confused and overwhelmed.
Join us weekly as we strip down those processes and remove all the overwhelm with new tips, simple strategies, and great conversations with creators like you. Tune in to hear how I help creators start, launch, and market their content confidently. The motto here is, "We all have to start somewhere."
Podcast Production 101: Practical Tips from an Expert Audio Engineer
What if you could elevate your podcast production professionally…without breaking the bank? This is exactly what we explored in today's conversation with our guest, award-winning singer, and sought-after voiceover artist Cami Galles, who is also the CEO of 3V Productions. 
With a unique blend of experience from her time as an advertising executive at Google and AOL, Cami shares some incredible, practical insights on taking your podcast to the next level.
Cami pulls back the curtain on finding a quiet space to record, the importance of understanding the acoustics, and even reveals how a simple microphone plugging into your phone can dramatically improve your sound quality. 
With the power of free editing software like GarageBand, we discuss how you can cut off the tails, pops, and dead spaces in a podcast, ensuring a smooth and seamless listening experience. Plus, she shares the importance of audio markers and why a good mic check is non-negotiable. 
Last but not least, we dive into the concept of audio fatigue and how diversifying voices can help keep your audience engaged. Cami explains how you can create a distinctive branded identity in your podcast intro and outro and the importance of selecting a voice that's contextually relevant to your podcast. 
As a cherry on top, we also explore the role of visual elements in podcasting and the boundless possibilities of creating sizzle reels for businesses. To wrap things up, Cami leaves us with her golden advice – done is better than perfect. Whether you're an aspiring podcaster or a seasoned pro, this episode is a treasure trove of practical tips and insights. Don't miss out!
Snag Podcaster's Kit 2023 today until Dec 2nd for only $47! Learn more: krystalproffitt.com/pk23
Collective: All-in-One Financial Solution for Self-Employed Entrepreneurs
You have the power to control your financial future. It's time to unleash it. Collective offers the first back-office designed for self-employed business owners – company formation, tax, accounting, bookkeeping services, and useful resources for your small business. Try it today: https://krystalproffitt.com/collective
*SPONSORED
Stressed trying to edit your podcast? I've been there too! That's why I want you to snag my new favorite resource: "Podcast Editing Hacks, 18 Ways to Edit Smarter, Not Harder." Grab it here today: krystalproffitt.com/podcast-editing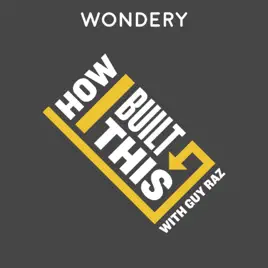 How I Built This with Guy Raz
Guy Raz interviews the world's best-known entrepreneurs to learn how they built their iconic brands. In each episode, founders reveal deep, intimate moments of doubt and failure, and share insights on their eventual success.
How I Built This is a master-class on innovation, creativity, leadership and how to navigate challenges of all kinds.
New episodes on Mondays and Thursdays for free. Listen 1-week early and to all episodes ad-free with Wondery+ or Amazon Music with a Prime membership or Amazon Music Unlimited subscription.
Get your How I Built This merch at WonderyShop.com/HowIBuiltThis
CAVA: Ted Xenohristos and Brett Schulman
When Ted Xenohristos and two childhood friends opened their first sit-down Greek restaurant in 2006, they had no idea it would eventually grow into CAVA, a sprawling national chain that serves stuffed pita sandwiches and salads. Raised by Greek immigrants, the three founders understood how to make great food, but were rookies at running a restaurant–maxing out their credit cards, and learning the hard way that you should never write dinner orders on sticky-notes. As the restaurant tried to raise its profile by selling its hummus and tzatziki to grocery stores, it continued to lose money. But eventually the founders decided to hire Brett Schulman as their boss. Brett had invaluable experience in the snack food industry, and predicted that CAVA's Mediterranean cooking would take off among health-conscious diners. He was right. Today, CAVA is a publicly-traded company with over 280 restaurants across the country.
This episode was produced by Sam Paulson with music by Ramtin Arablouei and Sam Paulson.
Edited by Neva Grant, with research from Rommel Wood.
Our engineers were Gilly Moon and Patrick Murray.
You can follow HIBT on Twitter & Instagram, and email us at hibt@id.wondery.com.
See Privacy Policy at https://art19.com/privacy and California Privacy Notice at https://art19.com/privacy#do-not-sell-my-info.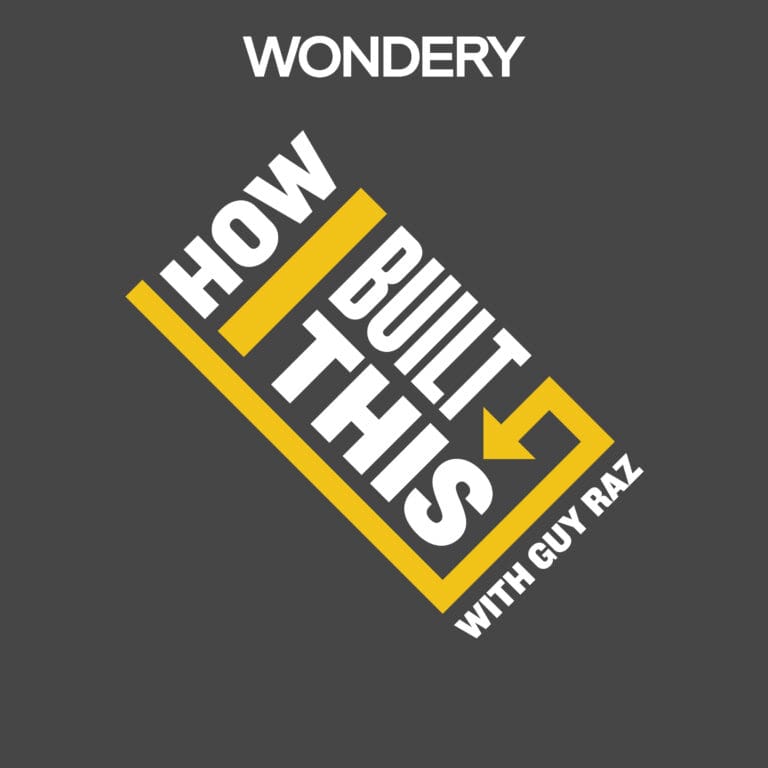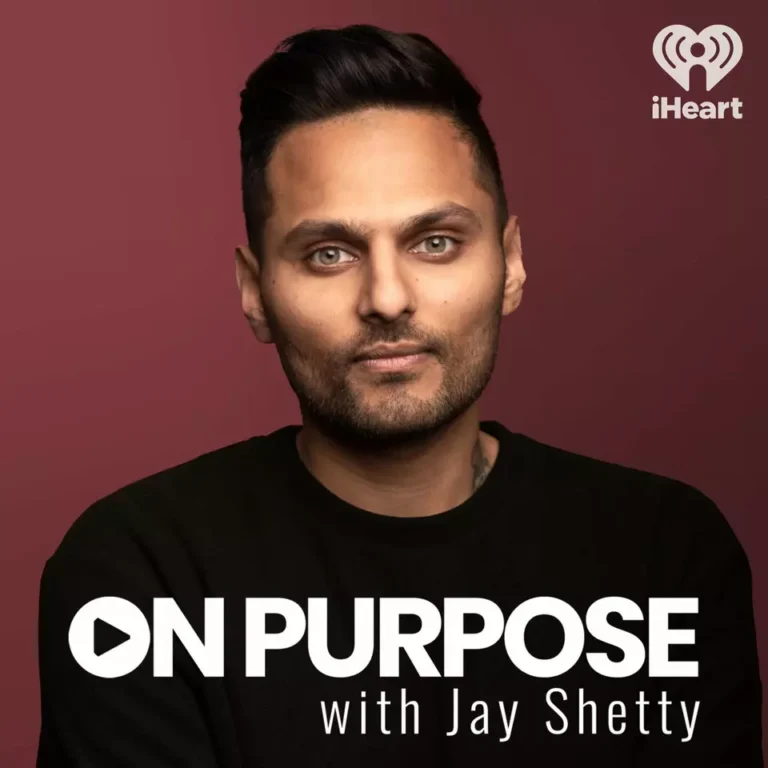 On Purpose with Jay Shetty
The Jay Shetty Podcast is a powerful and uplifting platform hosted by Jay Shetty, a renowned motivational speaker, author, and former monk. With a unique blend of ancient wisdom and contemporary insights,
Jay shares practical advice and life lessons to help listeners navigate through challenges and cultivate a fulfilling and purpose-driven life.
The podcast features interviews with influential thought leaders and celebrities, discussing topics ranging from mindfulness and relationships to success and mental well-being.
Emma Grede ON: The Formula to Building a Billion Dollar Empire & How Identifying Your Fears Will Help You Achieve Your Dreams
Do you want to know the formula to building a billion- dollar empire? 
Do you want to identify your fears in order to reach your dreams? 
Is work-life balance actually a myth? 
If you're in search of building a career of your own and be as successful as your potential allows you to become, the insights in this conversation will help you achieve your goals. 
Our guest today, Emma Grede, has founded and is at the helm of multiple global businesses including Good American, Safely and SKIMS.
Emma candidly opens up about the secrets of finding motivation in the most unlikely places and we get to learn that the job we're struggling in today might just be the stepping stone to a remarkable career shift tomorrow.
Fear is not the enemy – it's our gateway to personal growth and altering the trajectory of our careers. 
In this interview, you'll learn:
How to find the motivation to change your life
How to turn struggle into an opportunity
How to be overcome societal expectations of women
How to find success in your passion
How to restart your career
Tips on effective decision-making
Experiences are more than just wisdom; it's an invitation to embrace your potential, overcome obstacles, and live life authentically.
With Love and Gratitude,
Jay Shetty
What We Discuss:
00:00 Intro
06:10 The Ambition Mindset 
08:58 Overnight Success Is An ILLUSION 
15:08 Every Job Will Teach You An Important Lesson 
17:44 How Fear Can Help You Grow 
22:21 Every Relationship Has Chapters 
26:36 The Tradeoffs Mothers Make Daily 
30:24 CHALLENGE The Expectations Set For Women 
32:03 Take Time To Reflect On What Matters To You 
36:23 What Makes A Successful Relationship? 
41:09 Practice Who You Want To Become Everyday 
43:31 Misconceptions About Working Women 
49:48 What's Your Intention When Going to Work?
51:35 Don't Be Afraid To Take Chances 
01:01:08 How To Come Up With A Good Business Idea
01:04:41 How A Successful Businesswoman Thinks
 01:12:24 The Most Stressful Part Of Building A Business 
01:15:03 Responsibilities That Come With Success 
01:22:37 Emma Grede On Final Five
Episode Resources:
Want to be a Jay Shetty Certified Life Coach? Get the Digital Guide and Workbook from Jay Shettyhttps://jayshettypurpose.com/fb-getting-started-as-a-life-coach-podcast/
See omnystudio.com/listener for privacy information.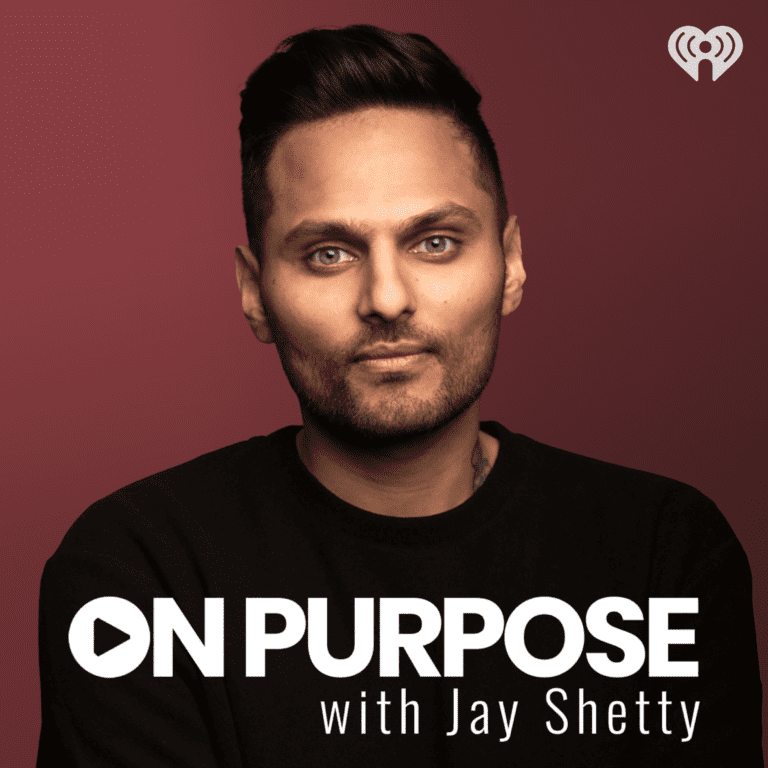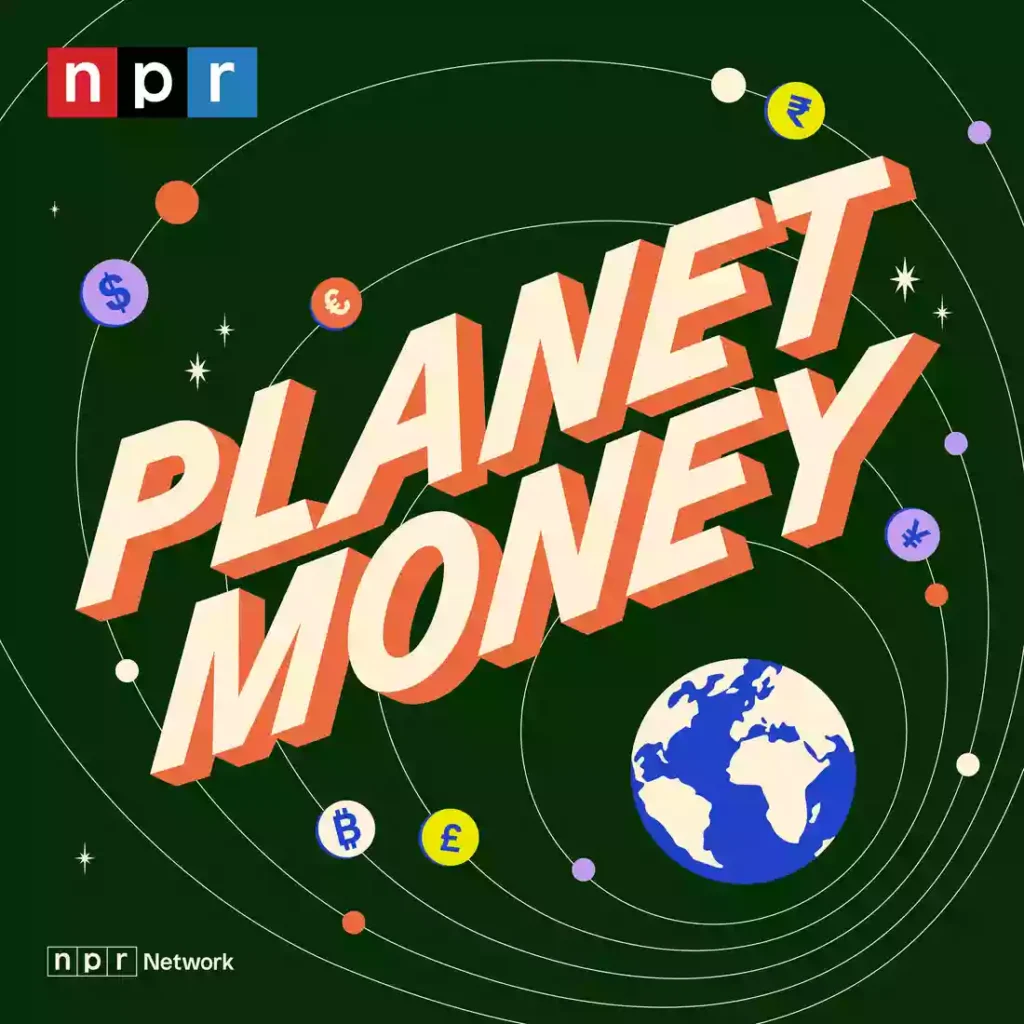 The Planet Money Podcast is a captivating creation that has garnered immense popularity for its unique approach to explaining economics. Rather than using jargon and technical terms, the show artfully weaves engaging stories that breathe life into the subject, making it accessible and relatable to a diverse audience.
From the origins of economic concepts to the far-reaching consequences of global financial events, each episode offers a fresh perspective on how economics influences our daily lives.
Whether it's discussing the impact of a simple household appliance on the world economy or revealing peculiar economic indicators, the podcast dives into a vast array of topics with clarity and wit.
A very Planet Money Thanksgiving
Here at Planet Money, Thanksgiving is not just a time to feast on turkey, stuffing, mashed potatoes, green bean casseroles and pie(s). It's also a time to feast on economics. Today, we host a very Planet Money Thanksgiving feast, and solve a few economic questions along the way.
First: a turkey mystery. Around the holidays, demand for turkey at grocery stores goes up by as much as 750%. And when turkey demand is so high, you might think that the price of turkey would also go up. But data shows, the price of whole turkeys actually falls around the holidays; it goes down by around 20%. So what's going on? The answer has to do what might be special about supply and demand around the holidays.
We also reveal what is counted (and not counted) in the ways we measure the economy.
And we look to economics to help solve the perennial Thanksgiving dilemma: Where should each dinner guest sit? Who should sit next to whom?
This episode was hosted by Erika Beras and Jeff Guo. It was produced by James Sneed with an assist from Emma Peaslee and edited by Jess Jiang. It was fact-checked by Sierra Juarez and engineered by Josh Newell.
Help support Planet Money and get bonus episodes by subscribing to Planet Money+ in Apple Podcasts or at plus.npr.org/planetmoney.
Always free at these links: Apple Podcasts, Spotify, Google Podcasts, the NPR app or anywhere you get podcasts.
Find more Planet Money: Facebook / Instagram / TikTok / Our weekly Newsletter.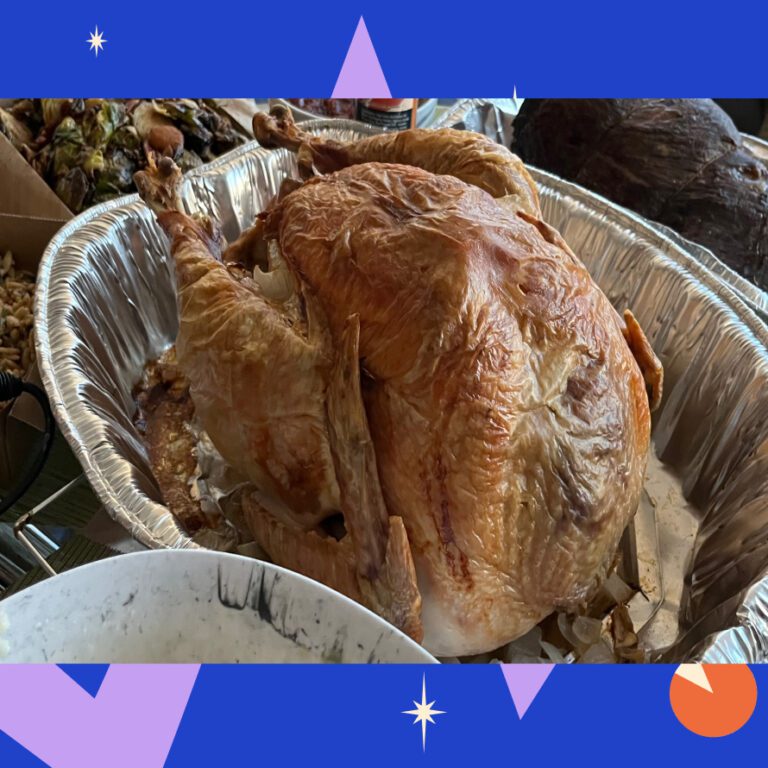 Are you an independent podcaster looking to get featured?