My name is Eric Anderson and I am the Communications Leader for Sherbrooke Community Centre, a long term care home in Saskatoon, Saskatchewan, Canada. Before coming to Sherbrooke in 2016, I worked as a journalist for CBC Radio in Saskatchewan. In my nearly eight years of journalism with the CBC, I told and shared stories of people who were making a difference in their communities. I have carried that passion for storytelling into my podcast, YXE Underground.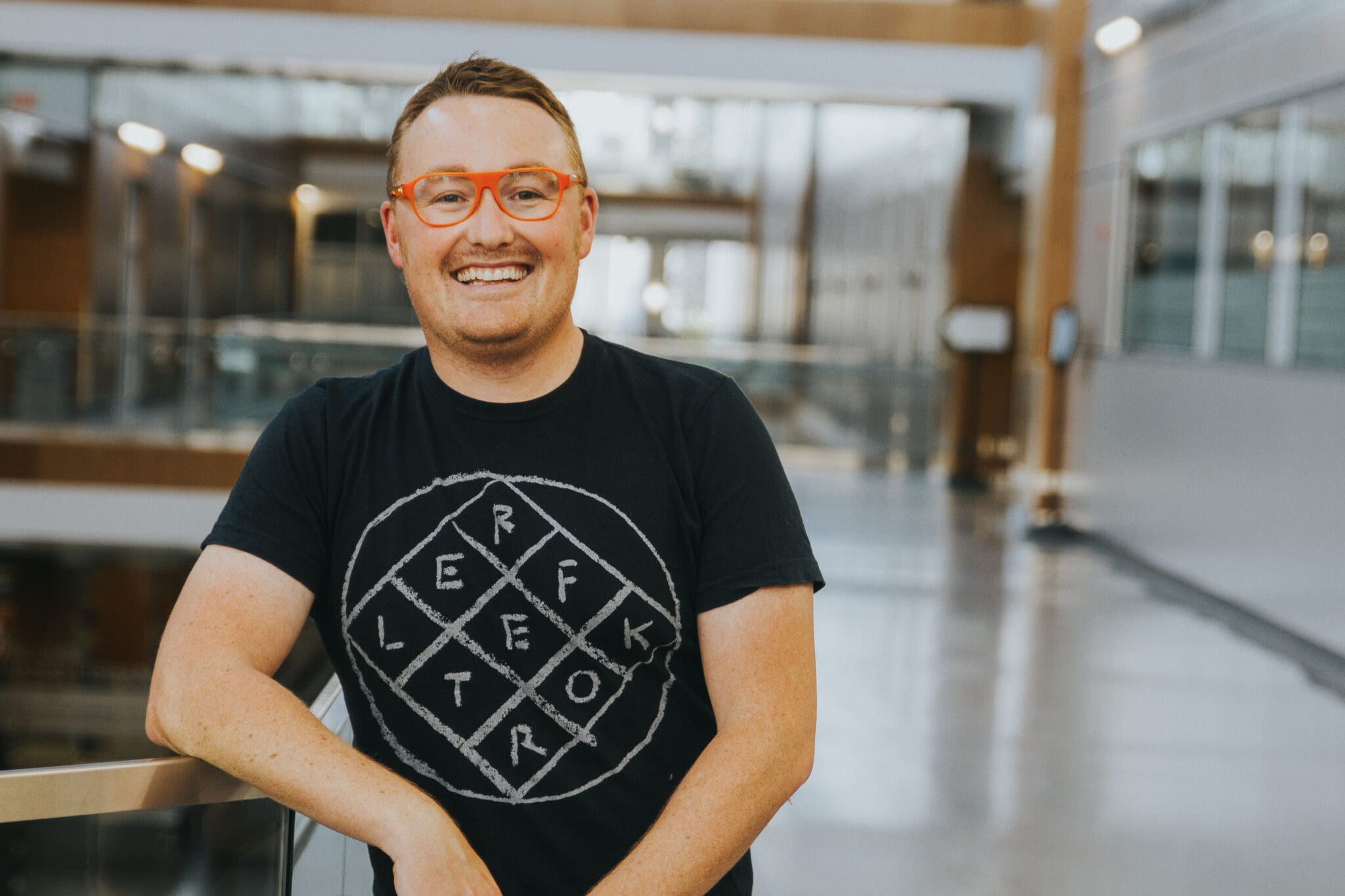 I I started YXE Underground in 2018 because I missed telling audio stories and I really missed interviewing people. The focus of YXE Underground is to feature people who are making a difference in Saskatoon but are flying under the radar. I wanted to tell these types of stories because our local media outlets were simply not sharing these types of stories. I saw a gap in the market and thought YXE Underground would be a great way to fill it.

I will be wrapping up Season 4 of YXE Underground next month. In that time, I have featured more than 50 guests and had more than 40,000 downloads. I am proud of these numbers. This podcast is done in my free time with a budget of zero dollars. Instead, I rely on the skills and abilities I learned as a journalist to find guests and share their stories in a creative and meaningful way.

This podcast has been quite the journey for me. I have collaborated with local photographers to bring YXE Underground's presence to social media. I have presented to local organizations, elementary and high school classrooms, and even our provincial health organization on the potential and benefits of podcasts, and selfishly have met so many incredible people in our community.

I am excited to see YXE Underground grow in the years to come and thank you for the chance to share my story with you and your listeners.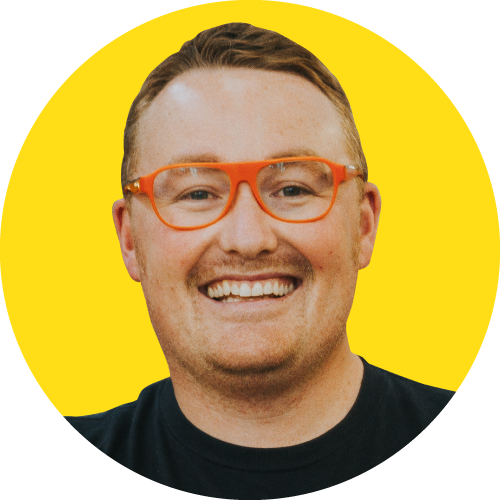 Share an experience that has shaped who you are today.
I used to be a high school teacher in rural Saskatchewan. I honestly thought that teaching would be a career I would end up doing for most of my life. That was certainly not the case. After two years of teaching high school English, I went back to university to study Journalism at the University of Regina. It was there that I learned the skills to become a storyteller. I was fortunate to hone those skills with the Canadian Broadcasting Corporation under the mentorship of some incredible journalists.

My career in journalism and communications, as well as my podcast, would not have happened had I not had the courage to walk away from a secure career and take a risk on a path I felt passionate about. I am very fortunate to be where I am today.
Tell us about your podcast audience.
I have a very passionate audience who is invested in our community and searches for ways to help. I know this because in four seasons, we have raised over $5000 for local charities through YXE Underground merchandise sales. I am so lucky to have listeners who share my episodes on their social media channels and especially through word of mouth. I do not spend a lot of money on advertising and marketing. Instead, I rely on the audience to listen and share episodes with their friends and colleagues. The growth has perhaps been slower compared to a podcast with a big marketing budget would see, but I love how grassroots YXE Underground's growth has been these past four years.

When I deliver podcast merchandise to listeners at their homes, I am able to thank them in person for their support. I think this goes a long way in securing loyalty and support among listeners. What keeps them coming back is curiosity and wanting to know more about their community. They are curious to see who the next episode is going to feature and to discover how this person is making a difference in Saskatoon. My listeners are educated, passionate and very supportive. I am grateful for them!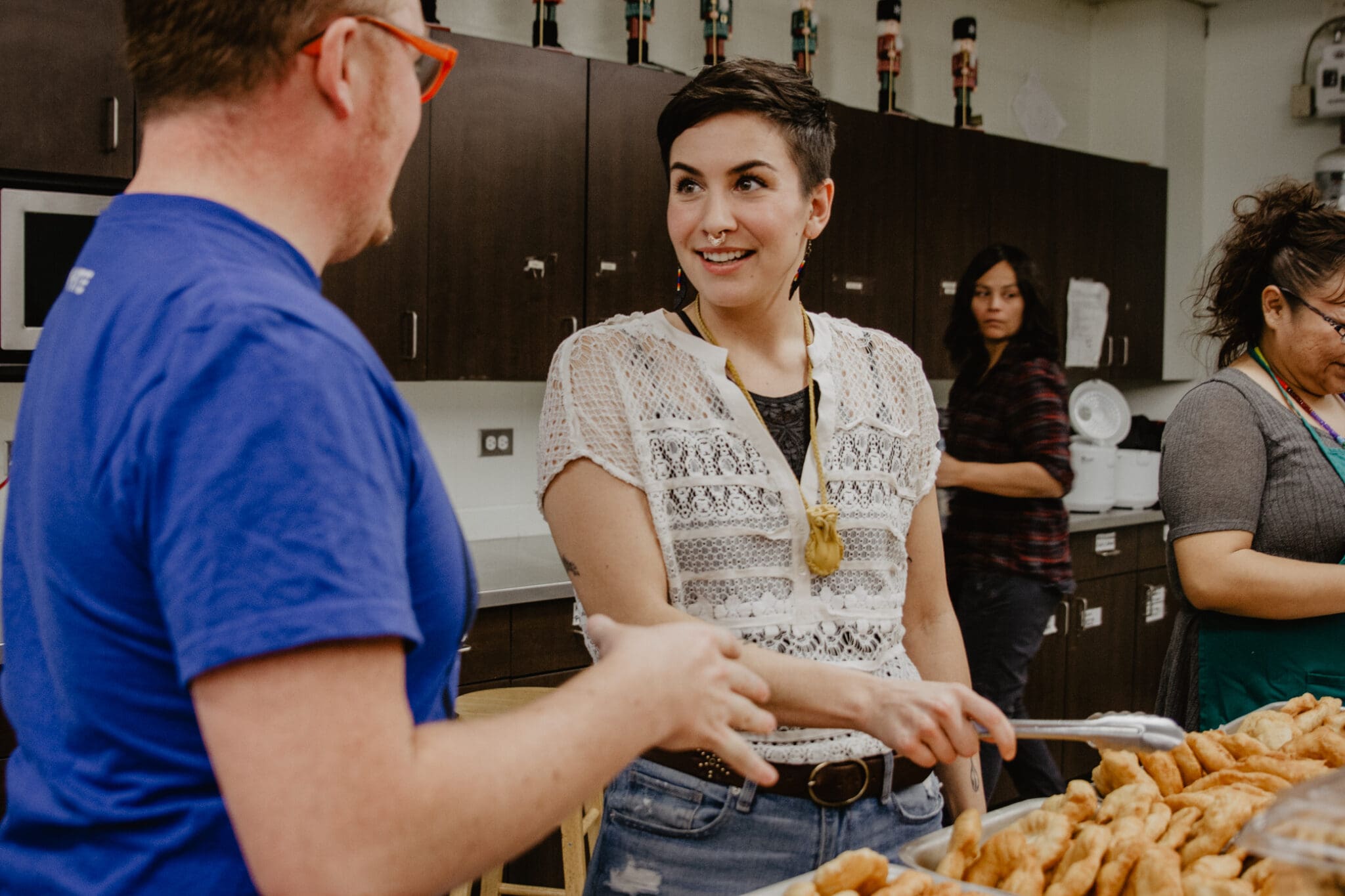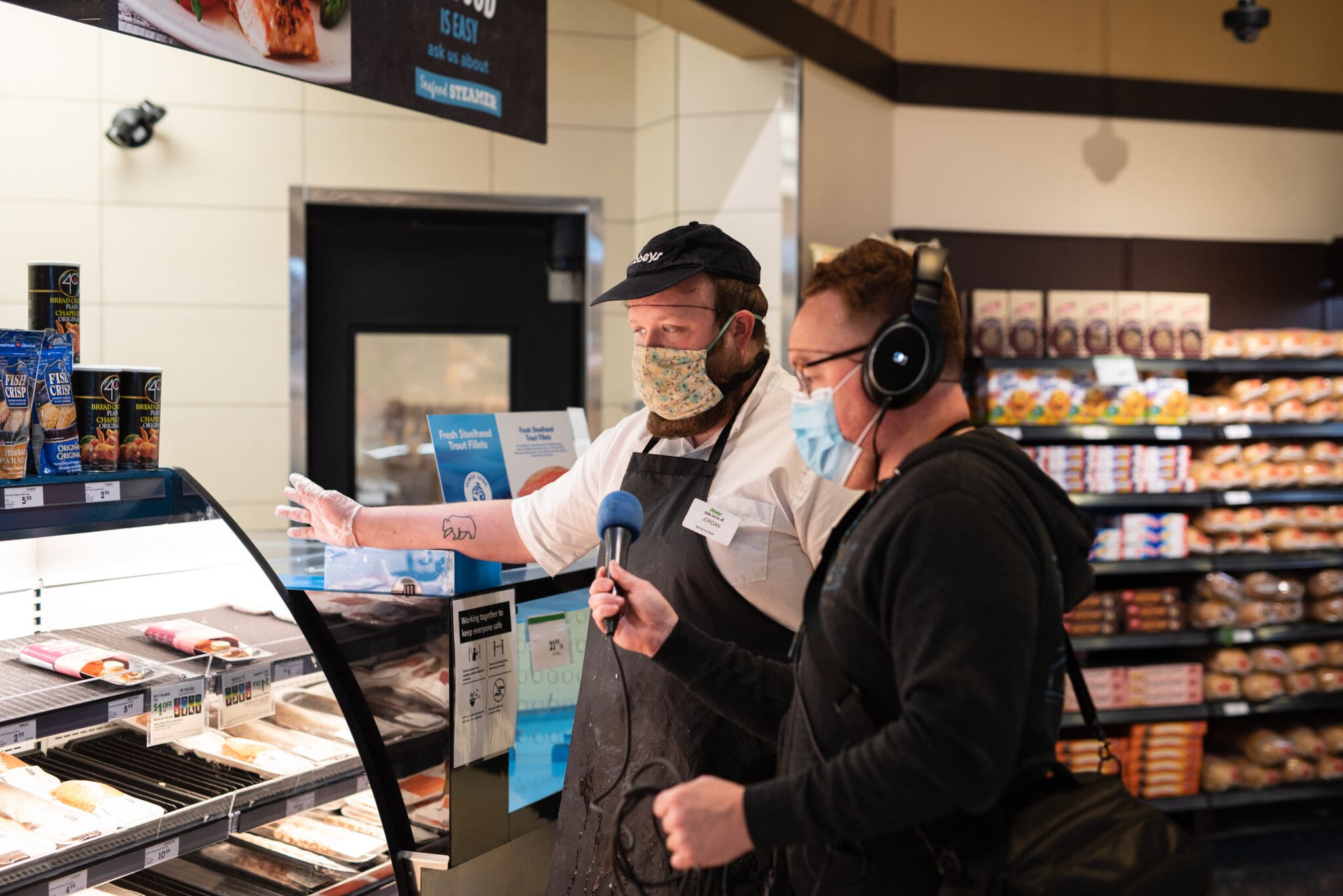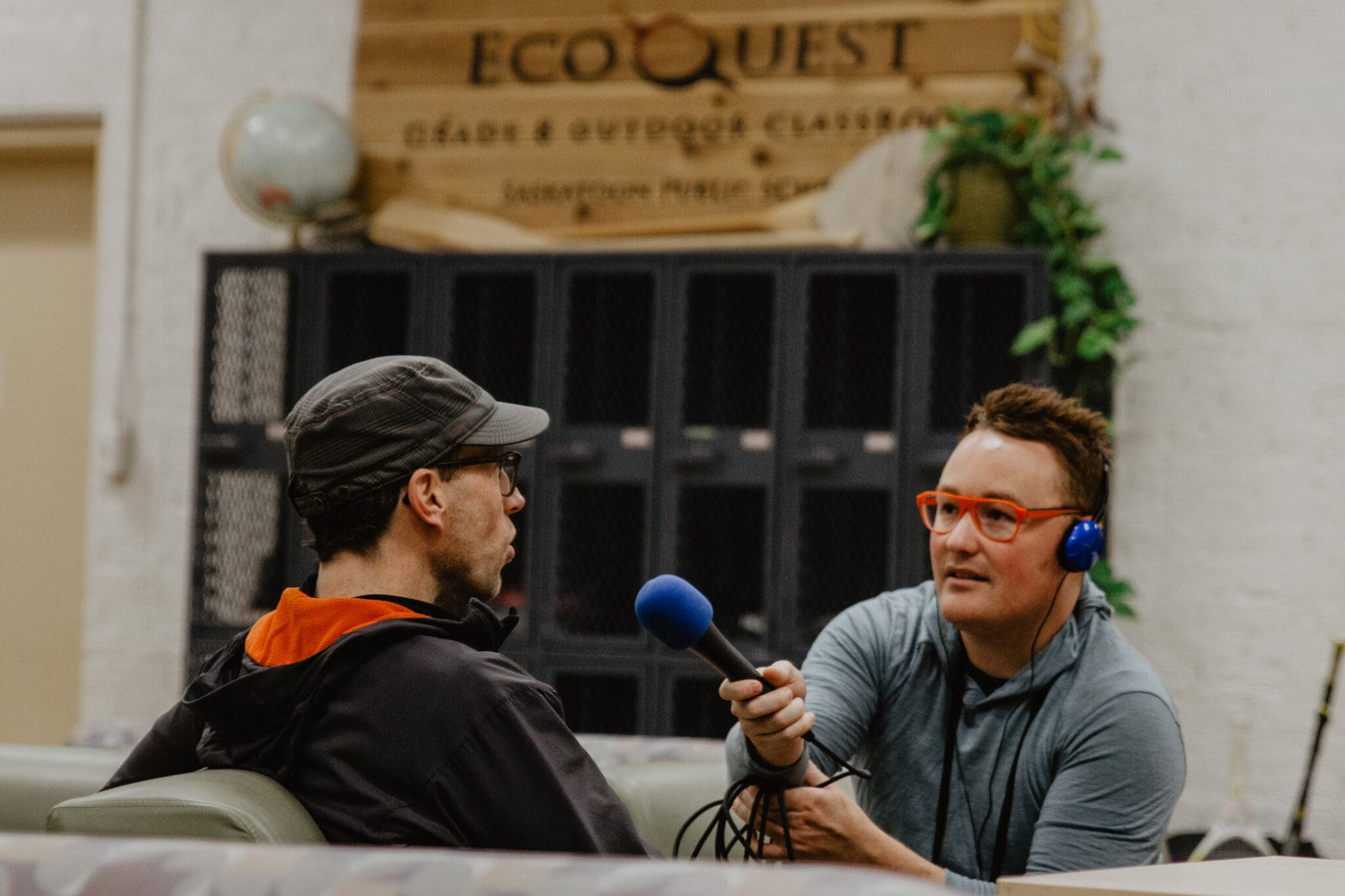 What makes your podcast unique?
YXE Underground features interviews with people who are making a difference in our community but are flying under the radar. I found that our local media would always feature the same people when discussing local issues. In my mind, I knew there was another level of community builders who were truly making a difference but perhaps were not sharing their stories on social media. Instead, they were focused on their work.

I wanted to find those people and share their stories with the greater community.

There is no other podcast or even reporter that is doing what I am doing in Saskatoon. This fact was slightly nerve-wracking at first as I was forging a new path. However, that fear quickly morphed into excitement as people began listening and sharing the podcast. There was a market in Saskatoon for my podcast and I knew that it would grow as long as I kept finding exceptional guests and presented their stories in a professional and creative way.

I have covered a variety of topics in the past four seasons told by diverse voices. Food security, education, the arts, mental health and addiction and safe and affordable housing are a few of the topics covered in my podcast. I am so proud of the diversity of the podcast and how it continues to grow and evolve!
Walking With Lisa – November 2023
Hello, I'm Eric Anderson and welcome to YXE Underground. If you are a long time listener of the podcast, thank you!
If this is your first time listening, welcome. YXE Underground is a local, independent podcast here in Saskatoon that shines a light on people who are doing incredible things but are flying under the radar. 
I am so excited that this season, we will have the wonderful Lisa Greig on every month for "Walking with Lisa" episodes. 
In the past few seasons, we've done several episodes focusing on mental health and they have become some of the most listened to episodes in the six seasons of the podcast. It got me thinking that it would be great if we could do a quick mental health check in every month and luckily Lisa said yes to the pitch. 
Lisa Greig is a mother of two young children, a social worker who today works at the University of Saskatchewan, the author of a best selling children's book entitled 'Scream! Shout! Let's Feel Our Grief Out' and a trusted mental health advocate within our community.
She has a true gift of explaining mental health issues and sharing insights in a clear, honest and compassionate way and I am thrilled that she will be sharing her wisdom with us this season. 
The premise of these "Walking with Lisa" episodes is simple. Lisa and I will go for a walk and I will start our conversation with this question: "What's on your mind, Lisa?"
In this episode, Lisa dives into the challenges we face when it comes to the holiday season. Whether it's pressure to attend work functions or feeling the need to buy the perfect, most extravagant toy for your child, the holidays bring out many unique challenges. Lisa shares her insights on this time of year and how we can keep our minds healthy during such a hectic time. 
These "Walking with Lisa" episodes drop on the last Thursday of every month wherever you find your favourite podcast including Apple Podcasts and Spotify. You can Follow YXE Underground on your favourite podcast app so that you won't miss a single Lisa episode and feel free to leave a 5-star review if you like what you hear. 
Thanks so much for listening and don't forget that a new episode of YXE Underground drops December 14th!
Cheers…Eric 
Search Results placeholder