Ananda Lewis and I Have A Podcast: Timing, Transparency, and Technology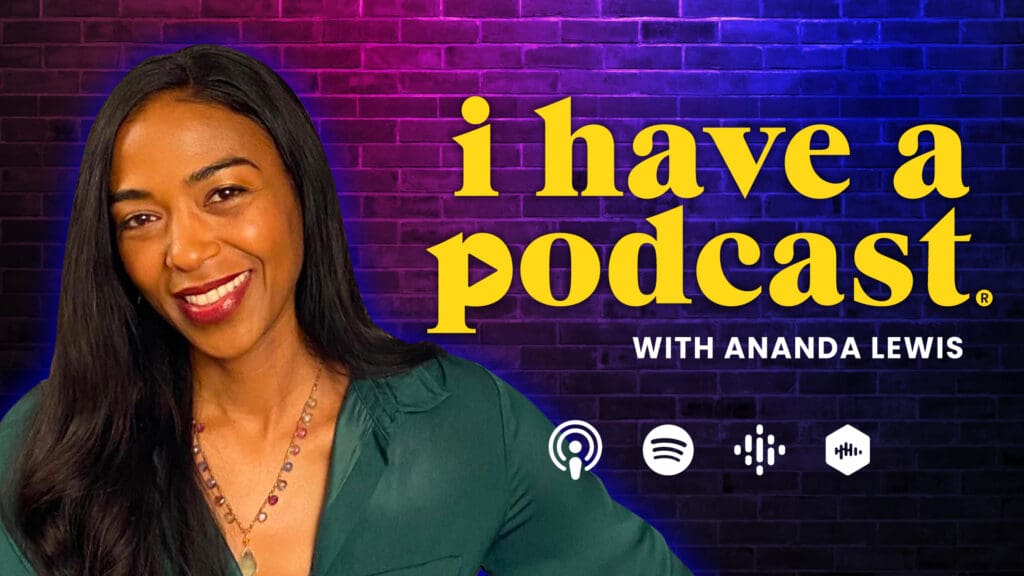 Joining me on today's episode is the legendary TV Host & VJ, Ananda Lewis!
If MTV's TRL or BET's Teen Summit were part of your must-watch programming as a teen then it's time to double down on denim and jump back to the 90's with me and Ananda as we talk about her approach to creativity, the importance of timing, and her approach to finding balance on and off the camera (hint: consistent transparency). 
There is no question about it, Ananda Lewis came to this planet to impact people's lives. In this episode we dive into:
● Childhood trauma and the importance of mediation.
● Different ways to draw inspiration and expand your creativity by shifting your skills, tools, and attitude. 
● The importance of timing.
Today you can keep up with Ananda by downloading her free app ALIXIR, where she shares exclusive content, memories, and resources in a space designed for sharing openly with an ethic of care and community.