Branding Building, Podcasting & Dating Insights from Damona Hoffman on I Have a Podcast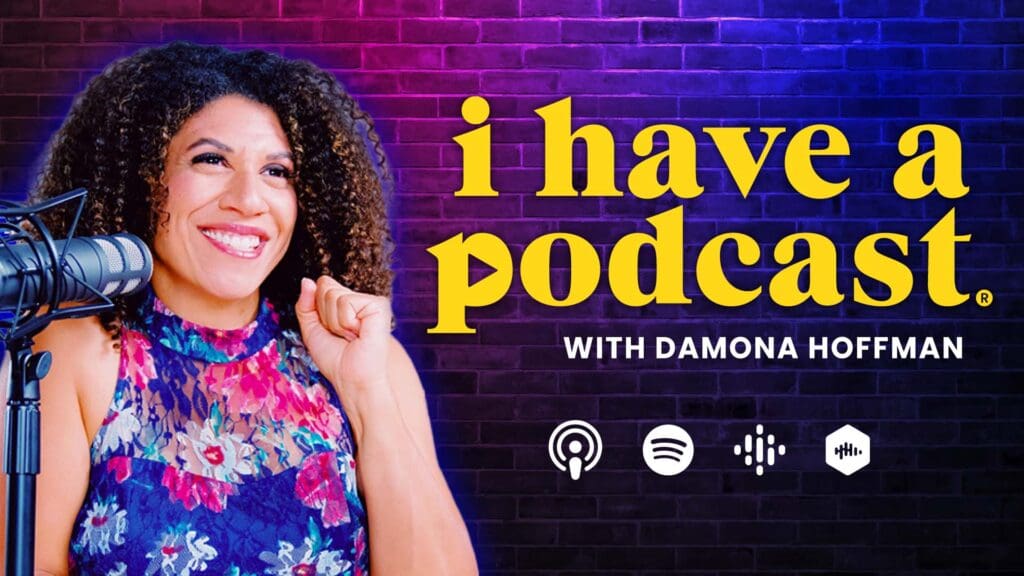 Listen in as Damona Hoffman, dating expert and and podcast extraordinaire, she shares her successes and failures throughout her creative career. Broken into three sections for your listening pleasure – we hope you find yourself being inspired to take action. 
Part 1 – We dive into how Damona pioneered the podcasting space – back when it was still called "internet radio shows" – and learn how she followed every twist and turn of the industry to success. She shares tips and insights into how she got her start in podcasting and what you can do to connect to success as a podcaster. 
Part 2 – Damona shares the power of knowing your audience, choosing your audience, and attracting the audience of your choice. Damona shares hows she was able to frame herself in a unique way by paying attention to what her audience needs and wants. We also talk about how you can meet them by getting to know your audience, which is similar to dating, and lastly, how you shouldn't be afraid to commit. 
Part 3 – Ready to build or elevate your personal brand?  Damona shares the mistakes and successes she took to build her personal brand from the ground up! Learn how she leveraged her corporate creative skillset to build an audio empirep